Little Free Libraries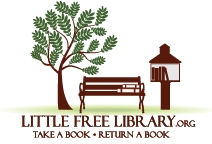 Little Free Libraries
The Greenwood County Library System and the Friends of the Library are co - sponsoring four Little Free Libraries. There are books for children, teens, and adults. Help us promote literacy and build community by participating in this fun book swap. They may be found at the following locations:
Greenwood County Dept. of Social Services
Greenwood Recreation Complex Office
Promised Land Enrichment and Development Center
How They Work
Browse through the collection, and if you see something you would like to read, take it.
Return it to the Little Free Library or pass it on to a friend. Just share it.
Give books from your own collection. Look through your own book collection, and see if you have titles you would like to share with others. If you do, take them to the Little Free Library and leave them.