Digital Library
The Greenwood County Library System offers several different ways to access digital materials from home. You can access these material 24/7 through your home computer or mobile device. The library offers a wide range of digital library materials, including eBooks, eAudiobooks, music, and more!
Digital content is available to all Greenwood County residents with a valid Library Card. A vaild Library card is one that is not expired and is in good standing (less than $5 in fees).
If you need help learning how to access these materials on your computer, eReader, or mobile device, the Reference Staff can help you! Stop by the Reference Desk or sign up for a Tech Appointment.
Contact the Reference Staff at 941-4655 to learn more.
---
Library Resources
T

his collection provides access to

eBook & eAudiobook

titles.

There is an app to access OverDrive eBooks and Audiobooks from your device:

Available for Android, iOS, or Windows 10 devices

Why not OverDrive?

You will NOT be able to use the OverDrive App at all after April 2023. The company wants to put all of its resources into the Libby App. They are constantly adding helpful updates to Libby to make it even more user-friendly.

You can also read your eBooks and listen to your eAudios on your browser (tablet or computer). You can go to Libbyapp.com.

TumbleBooks contains fiction and nonfiction ebooks for kids. It also features a Language Learning area which contains books in French and Spanish.
These Apps are avalable through your App Store
Patrons can borrow up to 5 materials a month through hoopla! hoopla digital is available to all Greenwood County residents with a valid Library Card. A vaild Library card is one that is not expired and is in good standing (less than $5 in fees)

Checkout Times

eBook & eAudiobooks - 3 Weeks

What is hoopla?

hoopla digital is a service that partners with public libraries to provide online and mobile access to thousands of Movies, TV Shows, Music, eBooks, Audiobooks and Comics.

With hoopla digital, patrons can borrow, instantly stream and download dynamic content with a valid library card.

All content is accessible via hoopla digital's mobile app and online at http://www.hoopladigital.com.

hoopla digital is a service of Midwest Tape

Get help with hoopla

Download the PDFs below for instruction on how to use Hoopla on multiple devices. The Reference Staff can help with most issues with using the apps. Drop by the Reference Desk or call at 941-4655.

For issues with the content, such as errors in Audiobook playback, patrons can contact Hoopla support in the App. Click on the Patron Support PDF below.

Patron App Video from hoopla digital on Vimeo.
Online Resources
There are many more online resources for eBooks.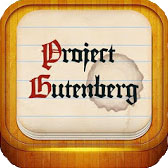 The best known is Project Gutenberg, which holds over 59,000 free ebooks. While you won't find current titles from the New York Times' Best Sellers lists, these titles were published by bona fide publishers. They are in the U.S. public domain (copyrights have expired).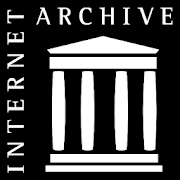 Another option is the Internet Archive. The site archives text, film, music, software, and websites. Its text collection includes over 3,000,000 items. Open Library is a project of the Internet Archive. There are over 1,000,000 free ebook titles available to download and keep, and more to borrow.
Nearly 30,000 books are available at ManyBooks.net.
---
---

Flipster
Browse the latest issues of high quality digital versions of popular magazines, courtesy of the library! Enjoy issues of Cosmopolitan, Southern Living, Redbook. Ebony, Seventeen, Time, Sports Illustrated, and much more!. Flipster also includes kids magazines such as Ranger Rick, Boys Life, Ask, and others.
Click on the link above to access the site. If prompted for a password, contact the Reference Desk at 864-941-4655.
View the following Tutorials to learn how to use Flipster, If you have any questions, call the Reference Desk at 864-941-4655.
---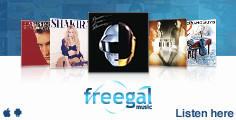 Download up to three (3) songs per week from Freegal Music. They are yours to keep!
Freegal Streaming: Now you can stream 5 hours of music a day! You can stream individual songs or albums, and you can create and save playlists.