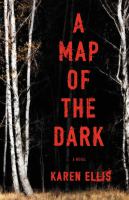 Publishers Weekly
(c) Copyright PWxyz, LLC. All rights reserved

At the start of this riveting series launch from the pseudonymous Ellis, FBI special agent Elsa Myers, a member of the Child Abduction Rapid Deployment Unit operating out of New York City, answers a summons from Det. Lex Cole, who's fresh out of vice and new to missing child cases, to meet him at his office in Queens. Ruby Haverstock, a 17-year-old high school student with a stable home life and no cause to run away, has disappeared. Ruby was last seen at the Queens café where she worked part-time. Oddly, just before the end of her shift, she turned off the security camera and buzzed someone in. As the time clock for finding Ruby ticks down, Elsa and Lex chase numerous false leads and Elsa attempts to balance the investigation and familial obligations: her father is dying in a hospital north of the city. When a suspect is finally revealed, so is a deeply personal connection to Elsa. Multiple points of view and glimpses into Elsa's dark past heighten tension; the tight plotting will keep readers turning the pages. Agent: Dan Conaway, Writers House. (Jan.) © Copyright PWxyz, LLC. All rights reserved.
---
Book list
From Booklist, Copyright © American Library Association. Used with permission.

Elsa Myers is tired of it all. The canny FBI agent wants to spend time with her dying father, but when she's told she's the only one who can help with the case of a missing New York City teen, she reluctantly becomes involved. The case, as well as the imminent death of Elsa's father, whom she resents for not protecting her when she was an endangered child, brings up harsh memories and the desire to self-harm that is never far off in her mind. The story is, at times, narrated by the missing teen, creating a tense tale that keeps the reader wondering if abusers ever get their due and whether true escape is really ever possible. While Ellis' novel isn't too different from the many abducted-girl tales out there, it's compelling nonetheless and makes a solid choice for readers who enjoy Tana French's Dublin Murder Squad series, which stars another self-doubting female detective trying to make it in a man's world.--Verma, Henrietta Copyright 2017 Booklist
---
Library Journal
(c) Copyright Library Journals LLC, a wholly owned subsidiary of Media Source, Inc. No redistribution permitted.

FBI agent Elsa Myer has a lot on her plate. Her father is dying of cancer. Her relationships with her sister and niece are complicated. And she's been assigned the case of a missing girl, abducted from Forest Hills, Queens, who may be the victim of a serial offender. When not interviewing witnesses or chasing down leads, Elsa keeps vigil at her terminally ill father's bedside. There she traces memories of her own difficult childhood-including a series of horrific events that continue to define her. While savvy readers won't have too much trouble identifying the kidnapper or teasing out the shocking revelation at the center of Elsa's tragic backstory, they will still be captivated by the tight prose, strong characters, and deft storytelling. VERDICT Ellis, the pen name for crime novelist Katia Lief ("Karin Schaeffer" series), has written a riveting tale that begs to be read in one sitting. Readers who enjoy police procedurals and Karin Slaughter's thrillers will delight in discovering a new voice.-Amy Hoseth, Colorado State Univ. Lib., Fort Collins © Copyright 2017. Library Journals LLC, a wholly owned subsidiary of Media Source, Inc. No redistribution permitted.