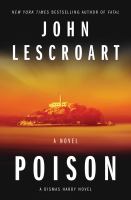 Publishers Weekly
(c) Copyright PWxyz, LLC. All rights reserved

In bestseller Lescroart's satisfying 20th Dismas Hardy novel (after 2016's The Fall), the San Francisco attorney, who's recovering from two gunshot wounds and looking forward to retiring soon, can't resist defending a former client, Abby Jarvis, against a murder charge. After committing vehicular manslaughter more than a decade earlier and serving 22 months in prison, Abby has cleaned up her act, become a parent, and landed a steady job as a bookkeeper for a plumbing and fixtures company. After Abby's boss, wealthy Grant Wagner, recently died, apparently from a heart attack, his daughter Gloria questioned that conclusion, given her father's healthy lifestyle. The autopsy that Gloria pressed for revealed that Grant was poisoned with aconite, and Abby, who stood to inherit $1 million, was subsequently indicted for the crime. Believing Abby innocent, Hardy begins to search for plausible alternative suspects. Though the final reveal won't shock veteran genre readers, Lescroart does a good job of balancing the whodunit plot line with well-developed portrayals of both major and secondary characters. Agent: Barney Karpfinger, Karpfinger Agency. (Feb.) © Copyright PWxyz, LLC. All rights reserved.
---
Book list
From Booklist, Copyright © American Library Association. Used with permission.

In 1989, Lescroart introduced us to San Francisco attorney Dismas Hardy, and then, in turn, to Hardy's crime-fighting colleagues, including Abe Glitsky, Wyatt Hunt, and Devin Juhle, and he has brought them all forward through time in more than 20 skillful legal suspense novels. Hardy has been trying to ease into retirement following two gunshot wounds (The Fall, 2015), but before long he finds himself entangled in an intense family drama, with a $25-million inheritance at stake, while defending a former client who has been indicted for murder. He experiences some conflict of his own at home when his wife, Franny, who is, ironically, a marriage and family counselor, reaches her limit with Dismas' danger-drenched life. The narrative flows effortlessly and includes a Perry Mason-worthy moment when Hardy manifests a bit of courtroom magic. Lescroart is a perfect choice for readers who enjoy great ensemble casts.--Murphy, Jane Copyright 2017 Booklist
---
Library Journal
(c) Copyright Library Journals LLC, a wholly owned subsidiary of Media Source, Inc. No redistribution permitted.

After three decades as a San Francisco attorney, encouraged by his wife, Dismas Hardy is slowing down while recovering from gunshot wounds from an earlier case. Then Abby Jarvis, a former client, is arrested for the murder of her wealthy lover/employer Grant Wagner, and Hardy is drawn to her case. Two other murders make it clear Abby isn't the killer. Seeking a connection among all three crimes and feeling that his own family may be endangered, Hardy is desperate to make something happen. The Wagner adult children are squabbling over finances, blackmail looms, and nearly everyone has a secret. Not even his policeman friend Abe Glitsky nor his investigator Wyatt Hunt fully appreciate Hardy's situation. In this 17th of the Dismas Hardy legal thrillers (after The Fall), Lescroart avoids much courtroom action, instead relying heavily on the recurring secondary characters familiar to fans of earlier titles, with the San Francisco setting another character. Plenty of attention is given to Hardy's family relations and his wife's unhappiness with his work. VERDICT Readers may guess the solution well before the author reveals it, but -Lescroart's fans still will enjoy this one.--Roland Person, formerly with Southern Illinois Univ. Lib., Carbondale © Copyright 2017. Library Journals LLC, a wholly owned subsidiary of Media Source, Inc. No redistribution permitted.