Ware Shoals Community Library Programs
Ware Shoals Community Library Programs
Please call 456-2813 for more information.
---
Copies of books are available for borrowing from the Ware Shoals Community Library. Just ask for them at the Circulation Desk. Drinks and snacks will be served at each book club meeting. Feel free to bring something to eat while we discuss the featured book.
Talking Leaves Book Club
The Talking Leaves Book Club meets at the Ware Shoals Community Library in the conference room at 1 PM on the following Thursdays:
• September 7 - Book Club Meet & Greet
• October 5 -
The Distance Between Us
by Reyna Grande
(Greenwood Reads 2017)
• November 2 -
All I Really Needed to Know I Learned in Kindergarten by
Robert Fulghum
• January 4, 2018 - Orphan Train
by
Christina Baker Kline
• February 1 - Dirty Work by
Reed Farrel Coleman
• March 1 - Guests on Earth by Lee Smith
• April 5 - Cleanup by
Norah McClintock
• May 3 - Evil Behind That Door by
Barbara Fraser Fradkin
Download a printable copy of Talking Leaves Book Club schedule
---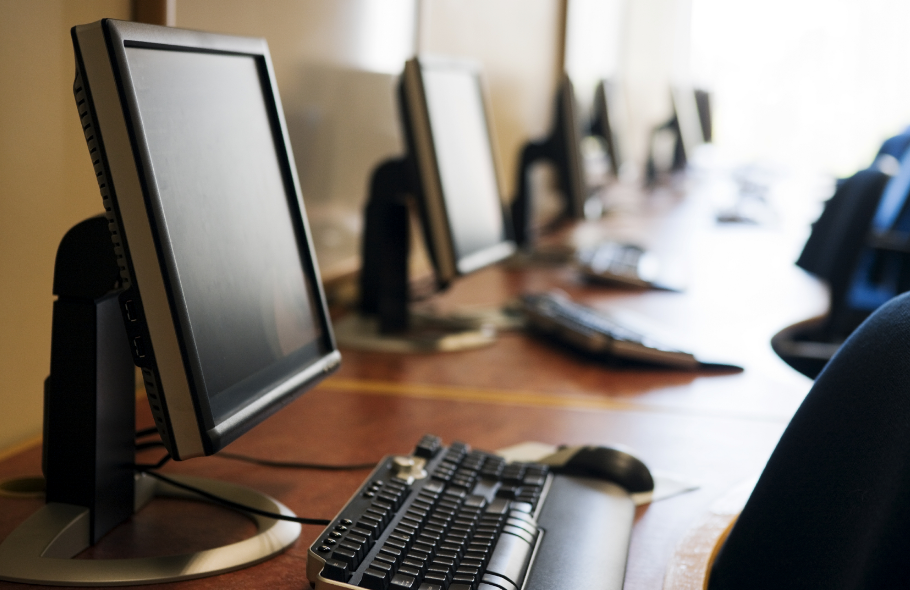 Monday at 1:00PM: February 12, March 12 and April 16
This class is an introductory course to the computer. In this class you will begin with the fundamental skills needed to use a computer. You must sign up for this class. Class space is limited. Call (864) 456-2813 to reserve your seat today.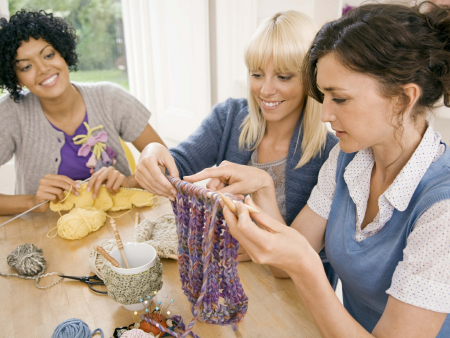 Do you enjoy knitting, crochet, or embroidery? Then this group is for you. Come join us each Tuesday as we get together for various crafts. It doesn't matter whether you are a beginner or expert, knitting, crochet, cross stitch, quilting, or other hobby, come join others who also enjoy the craft. You can come share ideas or learn a new skill.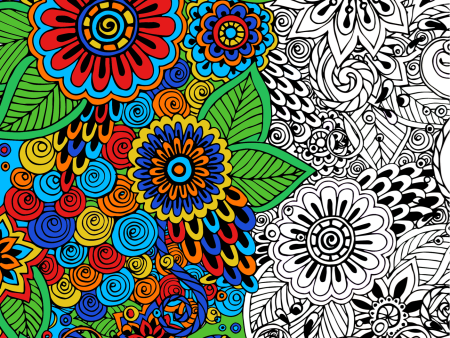 Colour My World Class - Adult Class
Wednesdays at 1:00PM on: January 3, 17, 31; February 14, 28; March 14; April 4, 18; and May 2, 16
Adult Coloring is one of the biggest trends worldwide and with the benefits of Adult Coloring, it's no wonder why. Relaxation, stress release, creation, and just plain FUN just to name a few.
---
Call 465-2813 for more information.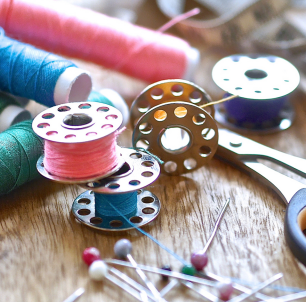 Thursdays at 1:00PM on:
January 18, February 15, March 15, April 19, and May 17
Come join us each month as a new skill is spotlighted. You may learn a new craft or bring one that you are working on. This is an excellent opportunity to learn a new skill to create something special.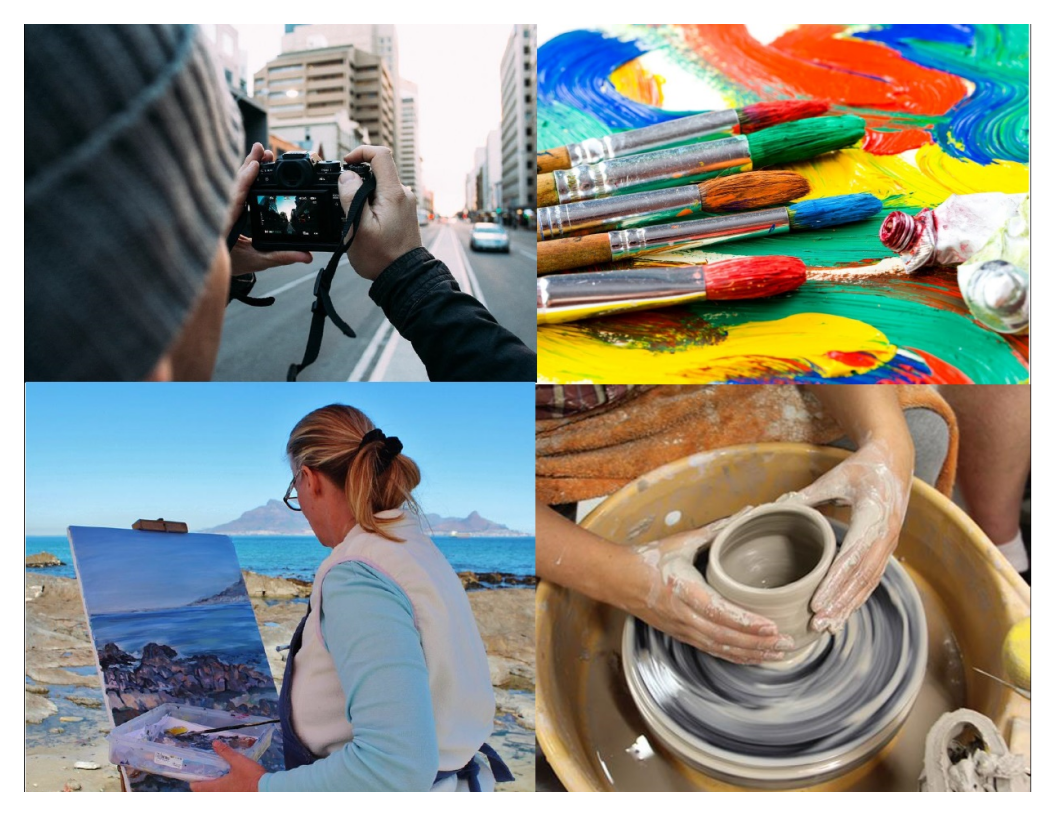 Calling All Artists and Photographers
Submission Deadline is Thursday, April 19, 2018
The Ware Shoals Community Library will be taking registration for the Annual Art Gala from April 24-27. If you paint, draw, enjoy photography or other craft, come share your work with other local artists. You may register by calling the Ware Shoals Community Library at (864) 456-2813.
Spring Art Gala
Tuesday, April 24, 6:00 - 7:00PM
Featuring work of local artists and some very talented students. Light refreshments will be served.
Wednesday,
April 25 through Friday, April 27, 2018
Creative work from the Art Gala will be on display in the Ware Shoals Community Library April 25-27. Stop by anytime during regular Library hours and enjoy viewing the work from local artists.
---
Ware Shoals Teen Tuesdays
Call 465-2813 for more information.
Maker Space (1st Tuesday)
Tuesdays at 11:40AM & 12:40PM on: January 8, February 6, March 6, April 3, and May 1
Explore, create, and innovate using a variety of arts and crafts supplies! Join us to learn and create a new craft each month!
Teen Coloring
(2nd Tuesday)
Tuesdays at 11:40AM & 12:40PM
on:
January 15, February 13, March 13, April 10, and May 8
If you're looking for a fresh, new activity that will help bring stress relief to your busy life, try our coloring class.
Kahoot
(3rd Tuesday)
Tuesdays at 11:40AM & 12:40PM
on:
January 22, February 20, March 20, April 17, and May 15
Kahoot Challenges during both lunches. We play a fun trivia quizzes each month.
Teen Advisory Board Meeting (TAB)
(4th Tuesday)
Tuesdays at 11:40AM & 12:40PM on: January 29, February 27, March 27, April 24, and May 22
Join the Teen Advisory Board at the Ware Shoals Community Library! We offer suggestions to help make the Library a fun and exciting place for teens. We brainstorm ideas for upcoming events & programs, assist with book displays, and post flyers about exciting events! Discussions on books, movies, and music are integrated. This is a rewarding group to participate in with the potential to make real changes by proposing and establishing positive solutions! PLUS EARN COMMUNITY SERVICE HOURS FOR YOUR SCHOOL. Sign up today and attend our Teen Advisory Board Social to receive information and become a part of this exciting new group.
Back To Top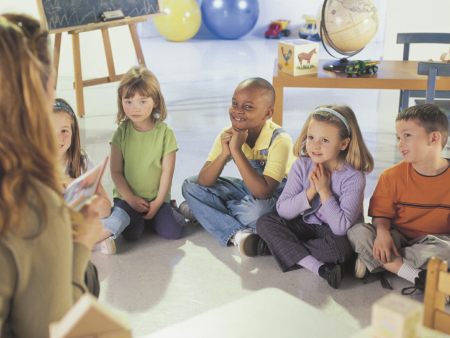 Lil Explorers Storytime
Wednesdays at 10:00AM on: January 3, February 7, March 7, April 4, and May 2
Come enjoy stories, arts, and crafts.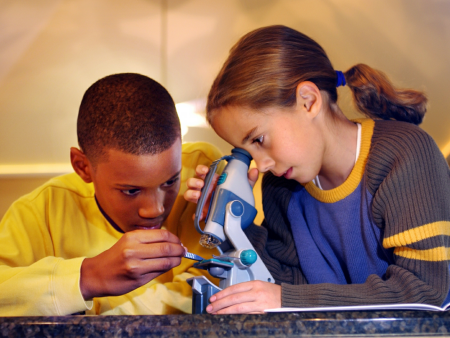 Homeschoolers at the Library (1st Tuesday)
Tuesdays at 11:00AM on: January 2, February 6, March 6, April 3, and May 1
Come and meet other homeschoolers in the area. Homeschoolers will be participating in discovering, learning, and creating activities.
Back To Top
---
Photos or videos may be taken at Library events and activities for Library use in promotion and publicity. Anyone not wanting to have their photo taken should notify Library staff at the time of the event or activity.