Books2Go Bookstore
Books2Go always offers great prices and selections of nearly new, old favorites, and collectible books for adults, teens, and children; the Bookstore is open during library hours each day. We have books on hobbies, religion, history, war, gardening, cooking, travel, animals, biographies, textbooks, humor, art, business, finance, self improvement, classics, reference, mysteries, adventure, romance, and more...
Books change often so please take a look any time you are in the Library; you might find that book you are missing from a series, or a childhood favorite to give to a favorite child, or a signed book by a local author. In addition, Books2Go offers music CDs, audiobooks, and DVDs. Volunteers run the Bookstore for the Friends of the Greenwood County Library. Come visit or revisit us soon.
For information call 941-4650.
---
Teachers' Special Sale: Reference books in great condition at great prices. Prices marked per set or regular low price if not marked.
P.G. Wodehouse Sale: Buy One Get One Free! Laughs, Guffaws, Giggles, and Chortles. Brit humor from the Jazz Age onward.
Summer sale: Cookbooks are buy two get one free; vacation books on sale; and fiction oversize paperbacks and fiction regular paperbacks are buy one get one free.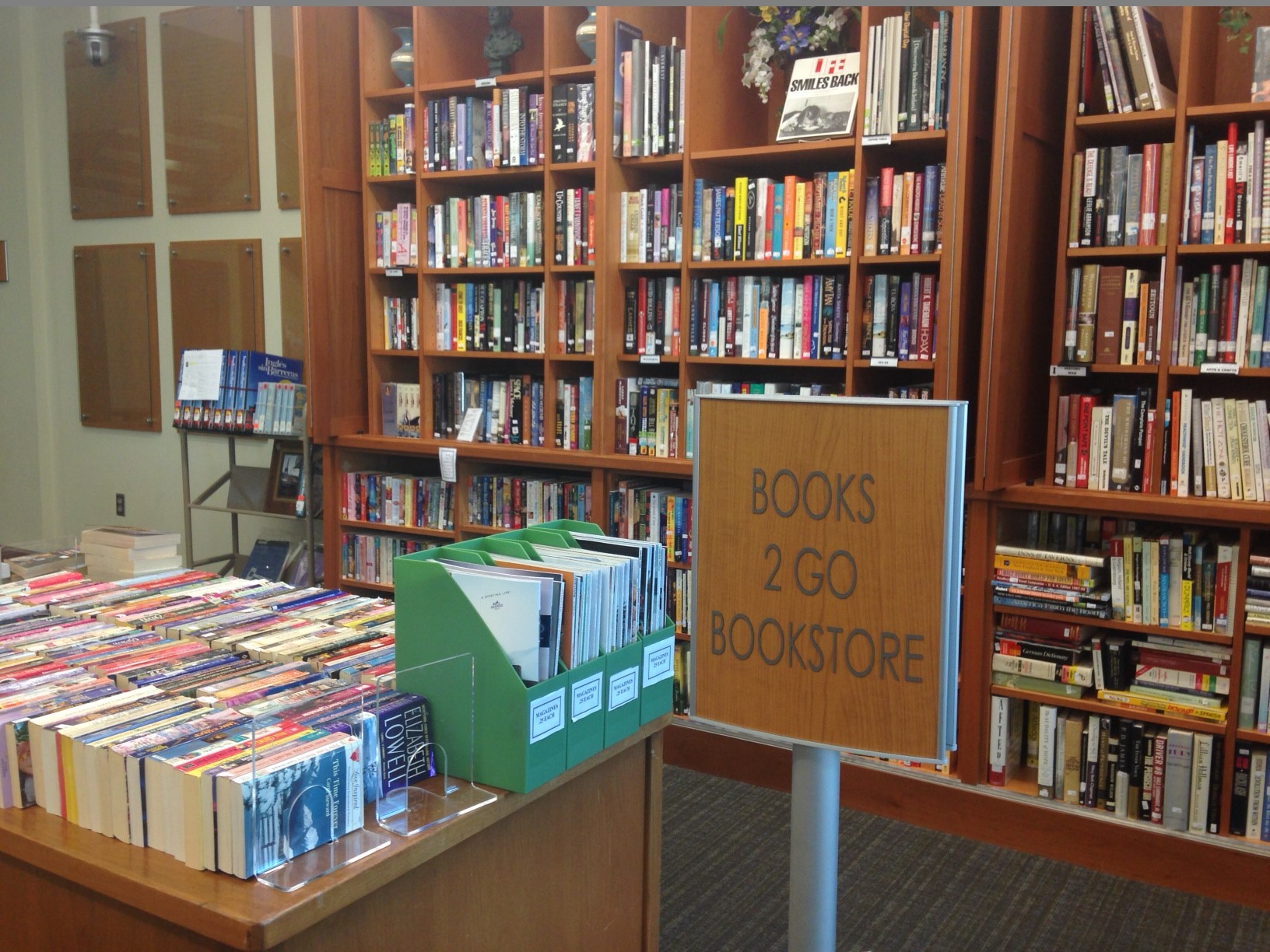 The Friends Fall Book Sale will be from Wed. Sept. 26th to Mon. Oct 16th, 2018 with thousands of great books so mark your calendar and tell your family and friends.
Wednesday, Sept. 26th:

1PM - 8PM

Thursday, Sept.

27th:

9AM - 5:30PM

Friday, Sept. 28th:

9AM - 5:30PM

Saturday, Sept. 29th:

12PM - 4PM

Sunday, Sept. 30th:

2PM - 5:30PM

Monday, Oct. 1st:

9AM - 1PM
Thousands of books for adults, children and teens at low prices plus CDs, DVDs, audiobooks, and magazines. Priced from .25 to $3.00; collectibles priced individually. Proceeds benefit library programs for children, teens and adults.