Children & Youth Services
WELCOME TO THE GADSDEN COUNTY PUBLIC LIBRARY YOUTH SERVICES DEPARTMENT!

We are committed to provding library material, and programs which foster a lifelong appreciation of books, reading and Libraries. Some of the events we offer include story time, class visits, outreach Library programs and story times at after school programs, Summer camps and daycares, Lego Robotics, Science Nights, Parent and Child Play Time, and Summer Reading Programs. Free e books are available on our library website, check out Axis 360 and Book Flix.
Teachers
To find out more about the Library and resources available to you and your students call or come by the Library in your area.

Library Material Children and Parents
Children's music, e books, Book kits for Babies and Toddlers (Learn and Grow Library), Books on CD and DVD, and parenting and child development books. Check out our early learning blog-http://playsingtalkreadwritegadsden.blogspot.com/

For Older Children and Teens
Magazines, e books, reference material, magazines, Science Kits and Books on CD. Check out our Science blog-http://gadsdenpubliclibraryexplorescience.blogspot.com/
Bookmobile Services
Can't make it to one of our branches? Then visit our bookmobile. The Bookmobile makes scheduled stops each week at public parks, childcare facilities, schools, apartment complexes and recreational facilities. To request bookmobile service at your location please contact Shannon Allen-Powell at (850) 627-7106.

---
e-Books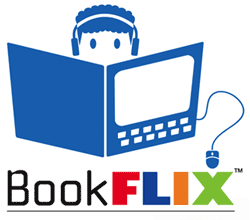 BookFlix