Boo Over Books at Jasper Public Library
Go Boo Over Books at the Jasper Public Library Thursday night from 5 to 7 pm. Children ages 5 to 12 are invited to come to the library on Halloween Eve for candy, treats, and haunted tales by Ms. Billie Jean Seales. Wear your costumes because the library staff will be dressed in a Wizard of Oz theme as well.

Parents must attend with those they bring.
Check out Ebooks from the Library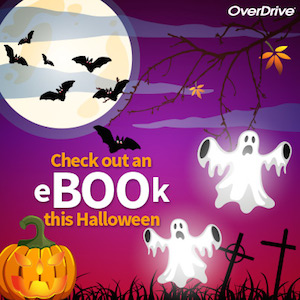 Ebooks and audiobooks are available for download to your eReader or mobile device through Camellia Net, a digital library for several Alabama libraries.

All you need to check out and download is an internet connection, a valid library card in good standing from any Carl Elliott Regional Library branch, and free software available to transfer your downloaded materials to your eReader or mobile device.

To log in to your account, use your library card number found on the back of your card and your PIN number. The default PIN is 1111 if you've never accessed your account on our website.