Every Hero Has a Story!
Every child has a hero they admire or dream of becoming! Give your child the chance to explore that dream when your public library presents their Summer Reading Program "Every Hero Has a Story!" The program is free and open to ages 5-12 and registration is limited. The library will be presenting "Community Heroes", "Wildlife Heroes", "Heroes and Legends", "Science Heroes" and "The Magic Man!" At the finale, children are encouraged to dress as their favorite hero as they enjoy meeting surprise superhero guests while enjoying food, drinks, and receiving prizes!

For more information on registration or scheduling, contact your local library listed here.
Check out Ebooks from the Library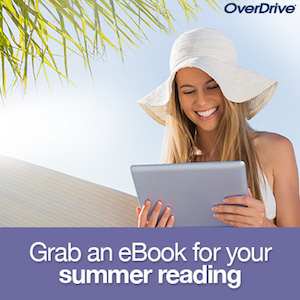 Ebooks and audiobooks are available for download to your eReader or mobile device through Camellia Net, a digital library for several Alabama libraries.

All you need to check out and download is an internet connection, a valid library card in good standing from any Carl Elliott Regional Library branch, and free software available to transfer your downloaded materials to your eReader or mobile device.

To log in to your account, use your library card number found on the back of your card and your PIN number. The default PIN is 1111 if you've never accessed your account on our website.