Now Exhibiting - Library
Oil Paint Exhibit:
Travis Humphreys was born 1965 in Blackfoot, Idaho. He is married to Kathryn and they have 6 children, they reside 9 miles west of Cedar City, Utah. Travis has been involved in art since age 13, with his first formal lesson from his Uncle, Jeffrey Craven. He won many awards through high school and started selling artwork then. His first gallery invite came in 1988 after winning awards in watercolor at the George Phippen Memorial art show in Prescott, AZ. He has won scholarships and talent awards to major universities but decided to attend B.Y.U in Provo, Utah. He graduated in 1993 with a BFA in illustration. Travis considers the greatest award that of selling artwork. Travis works in every common medium but prefers oil and acrylic and works in every scale from miniature to monumental. The landscape is his dominant subject matter. He also paints murals and does very unique art projects for interior designers and decorators. A constant experimentor; "The funnest part of painting is the process" Oh yes, he is also an accomplished frame maker!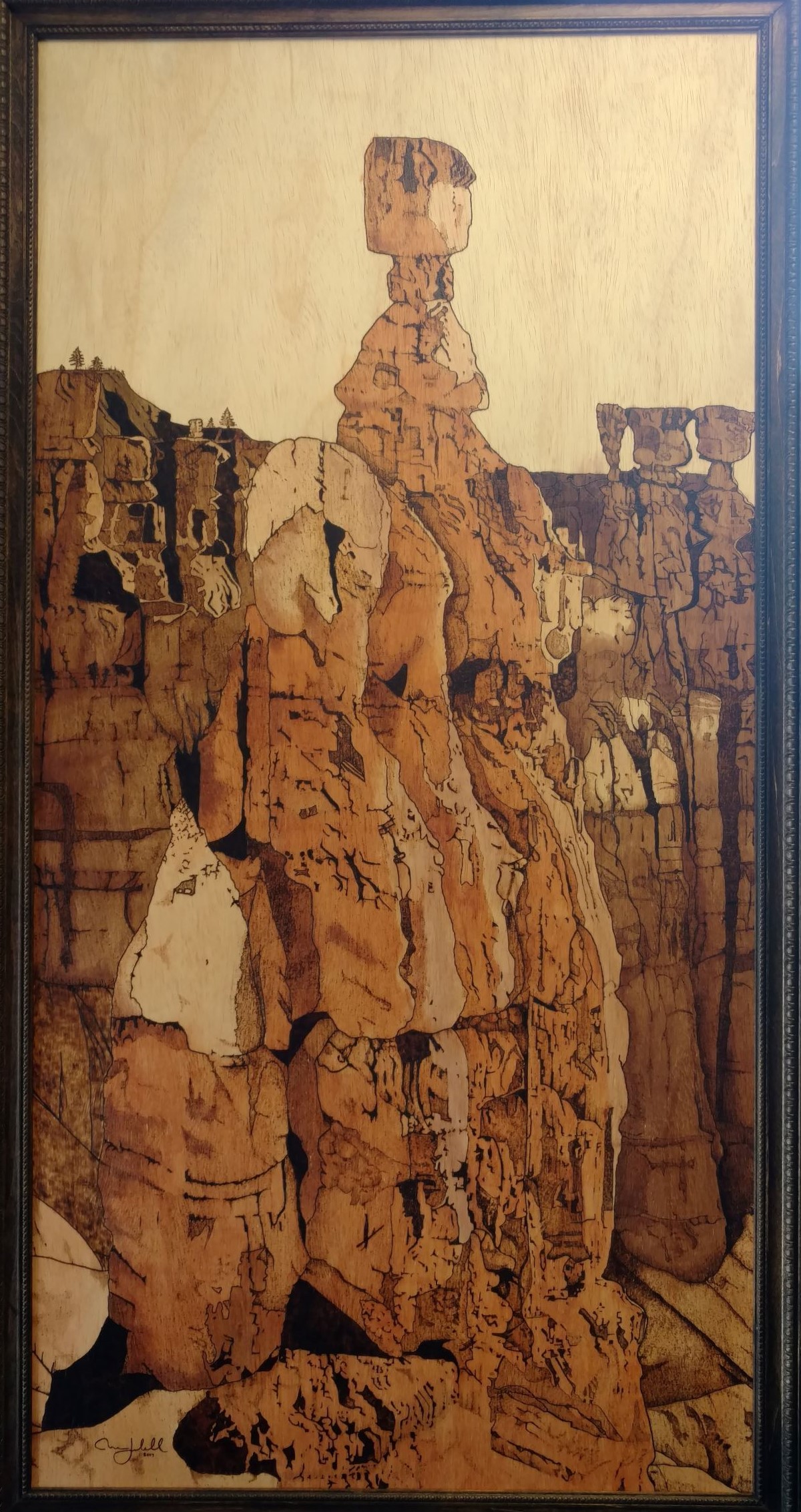 Woodburning Exhibit:
John Lundell grew up in Southern Utah among the red hills and mountains of the area. He enjoys the outdoors and particularly loves the beautiful landscape that is unique to this area. He currently resides in Cedar City, with his wife and 5 children. He has been practicing this artform for the past 6 years and loves the challenge and patience it requires.