Small Business Resources
---
Business Databases: For assistance with Databases contact the Reference Desk at 941-4655.
Search company profiles, marketing reports, industry profiles, and country reports
.
Search for MarketLine Reports from companies across the world.
Includes information from 57 business reference books.
Contains full text articles from business periodicals as well as reference books.
Contains full text articles from over 80 regional news publications, including US metropolitan and rural areas. South Carolina publications include: South Carolina Business, South Carolina Business Journal, and South Carolina Lawyers Weekly.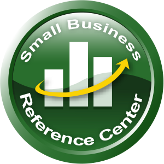 Find the information you need to start and run your small business. Browse by general categories such as business areas, industry information, business basics, and start-up kits and business plans. Watch videos on skills to start and operate your business, and browse state-specfic resources on starting a business. The SBRC also includes ebooks of the popular Nolo business and law how-to books.
---
Websites and Digital Library Resources:
Websites
Small Business Websites

State

National

Magazines and Journals
Continuing Education
Community Skills Initiative in Partnership with SC Chamber of Commerce
Learn in-demand job skills to help with your job search or career.
Digital Library Resources
Browse the latest issues of high quality digital versions of popular magazines, courtesy of the library! Business titles include

Money, Newsweek Global

and

Wired

.
If prompted for a password, contact the Reference Desk at 864-941-4655.
View the following Tutorials to learn how to use Flipster, If you have any questions, call the Reference Desk at 864-941-4655.
---
Books Available at the Library: Please come to the Reference Desk for help locating books.
Non-Fiction

(Books you can Borrow)

Business Topic

Call Number

Title

Call Number

Legal guides for small businesses

Almanac of American Employers

650.14

Legal forms for businesses

Business: the Ultimate Resource

658

Small business start-up guides

Dun's Regional Business Directory: South Carolina

338.74

Encyclopedia of African-American Businesses

338.709

Encyclopedia of Small Business

658.02

Headquarters USA

384.6

Start-up guides for businesses

Legal Guide for Starting and Running a Small Business

346.73

Understanding American Business Jargon

650.03

South Carolina Business Resource Guide 2010 - SC Department of Commerce

338.7
---
South Carolina Small Business Developement Center

Upper Savannah Office
600 Monument St., Park Plaza Bldg, Suite 106
Greenwood, SC 29646
(864) 354-4182

Piedmont Technical College
(Room 185B)
Greenwood, SC 29648
(864) 941-8769


528 Monument St.
Greenwood, SC 29646
(864) 942-8500


520 Monument St., PO Box 40
Greenwood, SC 29646
(864) 942-8412


110 Phoenix St., PO Box 980
Greenwood, SC 29646
(864) 223-8431


120 Main St., PO Box 202
Greenwood, SC 29648
(864) 942-8448

Greenwood Partnership Alliance


109 W. Court Ave.
Greenwood, SC 29649
(864) 388-1250