Storytime
Fall 2022 Preschool Story Time & Programs
PRESCHOOL PROGRAMS
*Messy Monday Mornings
Every other week on Mondays at 9:30 a.m. starting on 8/29 (Preschool-Kindergarten ages)
Join us for a story and an art project with caregiver/parent.
8/29 – 9/12 – 9/26 – (**10/10 canceled – Library Closed) – 10/24 – 11/7 – 11/21 – 12/5
*Wee Ones Wednesdays
Every other week on Wednesdays at 9:30 a.m. starting on 9-7 (Infant – Toddler ages)
Join us for a story, songs, & sensory bins with caregiver/parent.
9/7 – 9/21 – 10/5 – 10/19 – 11/2 – 11/16 – 11/30
*Friday Story Times
September 2 – December 9
Every Friday at 10 a.m. (Preschool-Kindergarten ages) Join us for fun stories and more.
*All FALL Preschool programs will be outdoors as long as possible, then in the children's area when the weather turns cold.
Sponsored by the Friends of the Library.
Book Bundles
Did you know that Fluvanna County Public Library patrons are able to easily request & pick up a pre-selected books for their children by completeing this simple online form below? This is a great way to encourage reading at home & on the go!
A Book Bundle consists of 3-10 books specifically geared towards your child's reading level and likes. These bundles will keep your child engaged, learning, and eager to return to the library formore reading adventures.
Keep in mind, the more information you are able to rpovide on this form, the more beneficial and enjoyable thte books will be for your child. Please fill out one form per child. EAch request will be checked out to the adult on the library card account entered below.
Please allow up to 24 hours for requests to be bundled Monday-Thursday. Request made on Friday, Saturday, or Sunday may not be bundled until the beginning of the following week. YOu will receive a call or email when your child's Book Bundle is ready for pick up.
Questions? Please call the library at (434) 589-1400
or email us - fluvannalibrary@gmail.com
Winners
CONGRATULATIONS Summer Reading Winners!!
KIDS - TWEEN – TEEN Winners
Moira, Zeke, Wesley, Liam, Henry, Evelyn, Cayden, Aria, Jaxon, Bailey, Emerson, Declan, Emilia, Theo, Sutton, Markai, Blair, Marianne, Eli, Ahava, Megan, Noah, Wells, Jonathan, Madelyn, Xzavayen, Amelia, Madeline, Katelyn, Eliza, Pierce, Virginia, Mackenzie, Shade, Edward, Levi
Prizes included
Laptop, Amazon Tablet, Media Pad, Android Tablet, Nintendo Switch, Art Set, Soccer Sphero, Instant Photo Printer, Doodle 3D Pen, Drone, Wireless Earbuds, Magic Show, Camp set, Raya Dragon, Kids Digital Camera, Amazon Gift Cards, Happy Teen gift cards and more.
SUPER READER Winners
Eli, Edmund, Annika, Andrew, Joseph, Eleanor, Michael
Prizes included
Amazon Gift Cards from $10 - $100
ADULT Winners
Patricia, Kathy, Jayne, Corrie, Natalee, Regina, Marion, Lisa, Cynthia, Stephanie, Jacki, Mary, Kevin, Becky, Sara, Kari, Nat, Jen, Heather, Samuel
Prizes included
Amazon Tablets, Air Fryer, Fire TV, Dog DNA Kit, Bracelet, Drone, Video Projector, Turntable, Gift cards and more.
THANK YOU to all participants!! All winners are being contacted.
Sponsored by the Friends of the Library
Book Sale
Book Sale PreSale has STARTED! This includes mass market paperbacks, DVDs, CD Books, Music CDs, video games, vinyl records, puzzles, and games.
Annual Friends of the Library Book Sale 2022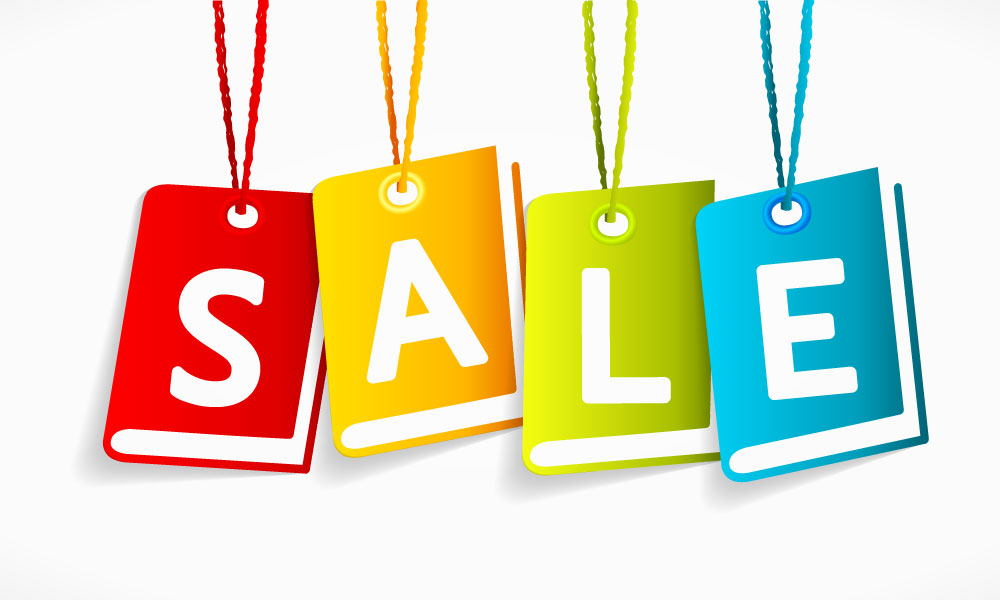 Thursday, October 6- Saturday, October 22
Hours of the Library
Thursday, October 6 - Saturday, October 8 - Full Price
Tuesday, October 11 - Saturday, October 15 - 1/2 Price Sale (Library Closed Monday, October 10)
Monday, October 17 - Saturday, October 22 - $5/Bag - We Provide the Bag!
A SPECIAL THANKS TO OUR 2022 Book Sale Corporate SPONSOR - Monticello Country Real Estate & Our Lady of Peace
Contact the Library if you have any questions! All proceeds benefit the Friends of the Fluvanna Library.
Spice of the Month Club
Spice of the Month
Kits are given out monthly on the 4th Saturday of every month at 10 a.m. - while supplies last.
To access the information on each spice - click below on the spice:
September 2022 - Chinese Five Spice
August 2022 - Jamaican Jerk Seasoning (mild)
July 2022 - Celery Seed
June 2022 - Dill Weed
May 2022 - Cumin
April 2022 - Za'atar
March 2022 - Garam Masala
February 2022 - Curry Powder
January 2022 - Turmeric
November 2021 - Cinnamon
October 2021 - Cardamom
September 2021 - Paprika
You will receive a sample of the spice, information about the spice, recipes to try, and a list of additional resources you can check out from the Library.
We do ask that if you make something to please share comments or pictures on Facebook or with the Library so we can see what everyone is making.
Sponsored by the Friends fo the Library
Amazon Smile
Help the Friends of the Library!
When you shop on Amazon:
Visit smile.Amazon.com
Select Friends of the Fluvanna County Library
A portion of the proceeds will be donated to the Friends of the Library!
Please contact the Library with any questions at (434) 589-1400 or via email at fluvannalibrary@gmail.com
Rosetta Stone Library Solution
Rosetta Stone Library Solution
We are excited to offer this new, free language learning application to our patrons!

Offers 30 different languages on your computer or with a mobile app!

**NEW - Only works if you have a 14 digit Library card number. Let us know if

you want us to change your card to a 14 digit card number.

To access instructions on how to use Rosetta Stone on a computer and/or a mobile device - click here!