Online Databases
Online Resources/Digital Collections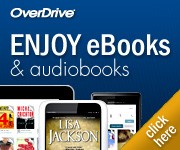 Overdrive - enjoy eBooks and audiobooks. Be sure to login when using OVERDRIVE as you will not get to see everything available unless you login before searching.
Magzter Digital Magazine Collection
YOU MUST HAVE A 14 DIGIT LIBRARY CARD NUMBER TO USE THIS PRODUCT.
For the the browser version of Magzter (click here). Android and iOS users can download the Magzter Library app from the Apple Store or the Google Play Store (please note you need to use the Magzter Library app not the standard Magzter app).

Introducing Brainfuse HelpNow! Get free online tutoring with your library card.

Introducing Brainfuse JobNow! Get free online career prep, resume help, interview prep, and much more with your library card.

Introducing Brainfuse VetNow! Get free online job and academic assistance for Veterans, and much more with your library card.

Just For Kids - Streaming Videos on Demand
Just For Kids has education videos children want to watch, plus songs, games and other interactives that are sure to entertain, educate, and inspire.
Language Databases
First time at site - click on Sign Up to create an account with your library card number.
YOU MUST HAVE A 14 DIGIT LIBRARY CARD NUMBER TO USE THIS PRODUCT.
110+ languages:
From Afrikaans to Zulu, the number of languages available to learners is constantly growing. See all available languages.
Extensive English collection:
With paired English materials for speakers of 30+ languages, intermediate- and advanced-level courses, an American Citizenship Test Prep course, and more, we have the tools for every English learner.
Rosetta Stone - The leader in language learning. You'll find - instruction for thirty languages - core lessons to build reading, writing, speaking and listening skills - focused activities to refine grammar, vocabulary, pronunciation, and more - mobile apps to reinforce language on the go.
YOU MUST HAVE A 14 DIGIT LIBRARY CARD NUMBER TO USE THIS PRODUCT.
Research & Reference
HeritageQuest Online combines digital, searchable images of U.S. federal census records with the digitized version of the popular ProQuest Genealogy & Local History collection and other valuable content.
Universal Class offers over 500 courses from photography to physics, from calligraphy to Microsoft Word. CEU certificates available for many courses.
Great for lifelong learning, hobbies and job skills.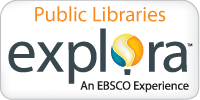 Explora provides reliable content from the world's leading magazines and reference books and works on computers and mobile devices.
Simple search gets you to relevant results including primary source documents, news articles and Associated Press videos.
Also offers topic overview and easy to browse categories by popular topic to enable exploring.
No ads or pop ups, COPPA compliant for schools, offers text to speech for articles, and provides citation help and export to bibliography generators like Easy Bib and Noodle tools.
The most comprehensive and valuable collection of full-text general interest resources. This
authoritative general information database is the best place to start any research project.
Over 3400 journals & magazines are indexed and abstracted including 898 peer-reviewed publications.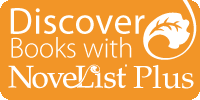 NoveListPlus is a tool designed to help readers discover what to read next. It can help you find a book you remember, books in series, and recommend books for all ages from kids to seniors.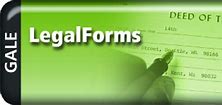 Find downloadable, fillable forms for basic legal transactions, current to Virginia code. Leases, sales contracts, powers of attorney, etc.
Legal Forms, its publisher Gale Cengage, the Library of Virginia, Virginia Public libraries and their funding bodies assume no liability for actions resulting from the use of these forms.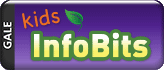 Pictorial search for encyclopedia and reference materials geared to
elementary grades.
Job and Career resources from the State Library of VA
.
• Accel5 - create an individual account
o https://www.accel-5.com/learn/sign_in?client=library-of-virginia (guest login)
 Username: libraryva@accel5.com
 Password: V1rgin1a (note the numeral 1 in place of both "i"s)
o Explore a unique business library, featuring videos, book summaries, and articles on professional development, leadership theory, and business best practices. Create an individual account to keep track of your reading materials and progress.
• Entrepreneurial Learning Initiative
o https://academy.elimindset.com/p/icehouseentrepreneurshipprogram2312311
o Use these self-paced, online classes to learn how to think like an entrepreneur as you prepare to launch a small business venture or plan a career path. Take your passion into the business world. (ELI is the equivalent of 3 college credits).