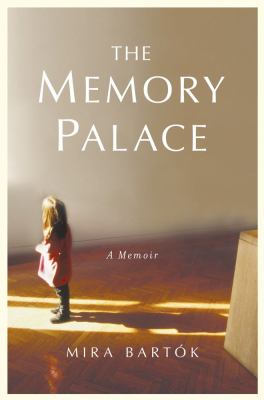 The Memory Palace: A Memoir
by Mira Bartok


Publishers Weekly This moving, compassionately candid memoir by artist and children's book author Bartok describes a life dominated by her gifted but schizophrenic mother. Bartok and her sister, Rachel, both of whom grew up in Cleveland, are abandoned by their novelist father and go to live with their mother at their maternal grandparents' home. By 1990, a confrontation in which her mother cuts her with broken glass leads Bartok (nee Myra Herr) to change her identity and flee the woman she calls "the cry of madness in the dark." Eventually, the estrangement leaves her mother homeless, wandering with her belongings in a knapsack, writing letters to her daughter's post office box. Reunited 17 years later, Bartok is suffering memory loss from an accident; her mother is 80 years old and dying from stomach cancer. Only through memories do they each find solace for their collective journey. Using a mnemonic technique from the Renaissance-a memory palace-Bartok imagines, chapter by chapter, a mansion whose rooms secure the treasured moments of her reconstructed past. With a key found stashed in her mother's knapsack, she unlocks a rental storage room filled with paintings, diaries, and photos. Bartok turns these strangely parallel narratives and overlapping wonders into a haunting, almost patchwork, narrative that lyrically chronicles a complex mother-daughter relationship. (Feb.) (c) Copyright PWxyz, LLC. All rights reserved.
(c) Copyright PWxyz, LLC. All rights reserved
Book list *Starred Review* Bartók's mother, Norma Herr, was a pianist who suffered from schizophrenia and was homeless for much of her life. When Bartók was a child, her unpredictable mother tried to jump out of a second-floor window. After enduring years of painful uncertainty, Bartók and her sister made the difficult decision to cut off all ties to their mother, with only a post office address as a tenuous connection. They changed their names, too, and had unpublished telephone numbers and addresses. Only after Bartók suffered a debilitating brain injury in an automobile accident and discovered her mother's stored artifacts were she and her mother able to re-connect. After the accident, Bartók covered her computer with Post-it notes of things I can't remember anymore, yet memories of her childhood fill these pages as images come flooding back and she tries valiantly to make sense of them within a contemporary context that bridges the past and the present. By the time mother and daughter meet again, some 17 years later in 2006, her mother is dying from cancer. Poignant, powerful, disturbing, and exceedingly well-written, this is an unforgettable memoir of loss and recovery, love and forgiveness.--Sawyers, June Copyright 2010 Booklist
From Booklist, Copyright © American Library Association. Used with permission.