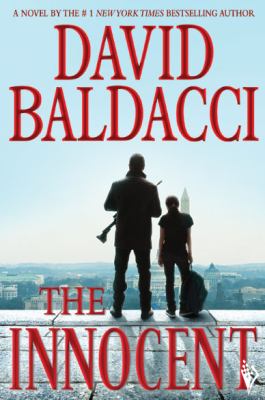 Innocent
by David Baldacci


Library Journal Baldacci's 24th novel introduces agent Will Robie into his best-selling world of crime and suspense. Will, a U.S. government assassin, finds himself fleeing from his own agency after a seemingly routine mission goes bad. While on the run, he forms an unlikely alliance with a 14-year-old girl whose parents have been brutally murdered. Together, they must stay one step ahead of the people trying to kill them and attempt to put together the pieces of this nasty entanglement. VERDICT The action is fast and nonstop, and the narration by Ron McLarty and Orlagh Cassidy is crisp and realistic, switching between characters with ease and keeping perfect pace with the ever-quickening plot. Along with Baldacci's readers, this will be of interest to Michael Connelly and John Grisham fans. [The Grand Central hc was a New York Times best seller.-Ed.]-Erin Cataldi, MLS, Franklin, IN (c) Copyright 2012. Library Journals LLC, a wholly owned subsidiary of Media Source, Inc. No redistribution permitted.
(c) Copyright Library Journals LLC, a wholly owned subsidiary of Media Source, Inc. No redistribution permitted.
Publishers Weekly Narrators Ron McLarty and Orlagh Cassidy team up to bring Baldacci's latest thriller to life in this enjoyable audio edition. Forty-year-old Will Robie is a top government assassin who for years has carried out his hits with a cool, do-the-job-don't-think precision. But that all changes when Robie refuses to kill an assigned target. It's a decision that puts him on the run and his life in danger. Meanwhile, Julie Getty, a 14-year-old girl who witnessed the murder of her parents, is also running for her life. These wildly different individuals must come together and determine who is out to kill them and why. Of the two readers, McLarty does most of the heavy lifting, providing narration and voicing all the male characters. His slightly gruff, world-weary delivery perfectly suits both Robie and the tone of the novel. Cassidy performs all female dialogue: her reading is clear, and she ably differentiates multiple characters with subtle but effective characterizations. A Grand Central hardcover. (Apr.) (c) Copyright PWxyz, LLC. All rights reserved.
(c) Copyright PWxyz, LLC. All rights reserved