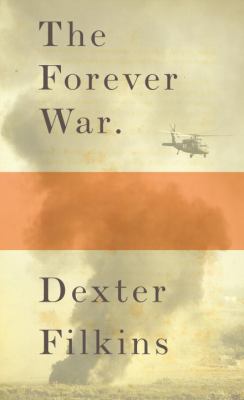 The Forever War
by Dexter Filkins


Book list Filkins, foreign correspondent for the New York Times, has covered the struggle against Islamic extremism in Afghanistan, Pakistan, and Iran. He marshals his broad experience to present a wide-ranging view of this struggle, told through a series of intense, vivid, and startling vignettes. Embedded with marines during the struggle for Fallujah, Filkins describes an almost surreal scene of confusion and unvarnished violence. In Kabul, Filkins witnesses the amputation of a pickpocket's hand, followed by the execution of an accused murderer under the Taliban regime. At a press briefing, a Taliban minister of information recites a litany of forbidden activities that is both absurd and terrifying. An interview with Ahmad Shah Massoud, the Lion of Panjshir, who bravely fought both the Soviets and the Taliban, is particularly poignant, since he would eventually be assassinated by al-Qaeda operatives. Filkins accompanies Americans searching a Sunni village for insurgents, where their insensitivity probably creates more enemies than they capture. A portrait of the difficulty, complexity, and savagery of a conflict that will be with us for some time.--Freeman, Jay Copyright 2008 Booklist
From Booklist, Copyright © American Library Association. Used with permission.
Library Journal The rise of the Taliban. The 9/11 attacks. Insurgency in Iraq. New York Times foreign correspondent Filkins gives us the big picture. With a 100,000-copy first printing; seven-city tour. Copyright 2008 Reed Business Information.
Copyright © Reed Business Information, a division of Reed Elsevier Inc. All rights reserved.