Blood Drive
Please come out and help your community.
Blood drive will be here at the library on April 27th.
Sign up at the circulation desk or online at the American Red Cross website.
SRP Teen Volunteer application
The library is now accepting applications for teen volunteers for the summer.
Teens wishing to volunteer for our Summer Reading Program can come in and fill out an application or download and complete the Teen Volunteer Application.
Please keep in mind that you must have completed the 7th grade by summer.
Art Wall
Watercolor by Kathleen Haynes will be on display for the month of April.
March art display courtesy of Christine Pilkinston.
ABC Mouse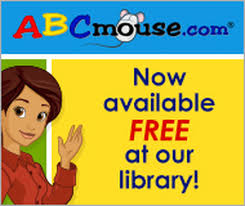 From Age of Learning, Inc., the award-winning ABCmouse.com curriculum is designed to help young children (ages 2-6+) build a strong foundation for future academic success.
ABCmouse.com is 100% educational, with 3,500+ learning activities across all major subject areas—reading, math, science, social studies, art, and music. Best of all, kids love it!
Access it while you are at any computer in the library or use the one set up in the childrens area.
HiPal Puppeteers
Catch up with Wally and Daisy this month on March 14th, 2015 at 1:00 pm in the Children's area.
See what they have been up to lately.
Videos
Please subscribe to the Hendersonville Public Library You Tube channel.
Check out these videos:
Reference Librarian, Landon Earps give us the low down on some great books in Nonfiction Now!
Library Manager, Lelani Sabo gives instructions on a quick and easy craft you can do at home in Craft-to-Go
Ever wonder what happens to the books after you drop them off in the book drop? Watch A Book's Eye View of the Library - Inside the Book Drop.
Landon gives step by step instruction in Accessing Tennessee Electronic Library's NCLEX Study Materials.
Good Yarns
Good Yarns!
Are you a knitter, crocheter, weaver or spinner? Come and join us! We meet every other Saturday.
All skill levels are welcome – learn from experienced fiber artists and share your tips with others. Please bring your own supplies.
We meet every other Saturday. Check the calendar for dates.
goodreads
READS
Checkout free ebooks and audiobooks with your library card. The Regional Ebook and Audiobook Download system has a wide selection of items. Anyone with a library card can log in and access them. Hendersonville Library has purchased additional titles that are exclusive to our patrons.
Look for this symbol when you are searching the READS website.
We have added all of the advantage titles to our catalog for quick access.
When searching the catalog and the item says it is downloadable it will take you to the READ site where you can log in and borrow it or place a hold. Use the facets on the left in our catalog to limit to ebooks for a list to browse.
Pull Service
Don't have enough time to look for books in the library?
You can browse our online catalog 24/7 from anywhere, and place a request for items you wish to check out. If they are in the library, we will pull them for you -- you will receive a notification when they are ready to pick up. All you have to do is come to the Circulation Desk with your library card.

It may take up to 2 library business days to retrieve requested items.
Nonfiction Now!
Check out the latest version of Nonfiction Now!
Sumner County Library Board
The Sumner County Library Board will be meeting at 1:30pm on Wednesday, May 13th at the Portland Public Library.
Library business for all five libraries in Sumner County will be discussed.
These meetings are open to the public and interested individuals are encouraged to attend.