HPL Stuffed Animal Sleepover
A great time was had by all the friends that had a
sleepover last night in the library...
Instarsia Display
BOOK SALE coming soon
The Friends of the Library are preparing for the annual SPRING BOOK SALE!
It starts May 20th thru June 17th
Teen Volunteers
We are so excited and busy preparing for the 2017 Summer Reading Program.
If you are a teen and are interested in volunteering, we would love to have you.
Please download and print the VolTeen Application, fill it out and turn it in to the library.
Tom Kurras Rock Collection
Stop by the Reading Room on the second floor of the library to see this amazing rock collection presented by Tom Kurras.
Art Wall
Kerry Judkin's artwork is on display this month.
ComicsPlus
The library is pleased to bring you thousands of digital graphic novels and comics.
Click here and create an account with your library card.
Comics Plus: Library Edition brings unlimited access to thousands of digital graphic novels and comics to library patrons on any Web-connected device.

View titles through your Web browser on any computer, tablet or smartphone with an Internet connection.
Read titles through the iOS Mobile App for iPad or iPhone.
Browse by genre, publisher, and comic — then instantly check out your favorites.
Access comics whenever you want them — no holds or waiting.
Printing from laptops
Videos
Have you viewed any of the videos on the Hendersonville Public Library YouTube channel?
Take a tour of all the departments of the library!
See which books Zach will be highlighting in Nonfiction Now!
You may even see appearances of Walley and Daisy, our HiPaL puppets!
If you have enjoyed any of the videos, please subscribe to our YouTube channel and leave us a comment.
Good Yarns
Good Yarns!
Are you a knitter, crocheter, weaver or spinner? Come and join us! We meet every other Saturday.
All skill levels are welcome – learn from experienced fiber artists and share your tips with others. Please bring your own supplies.
We meet every other Saturday. Check the calendar for dates.
ABC Mouse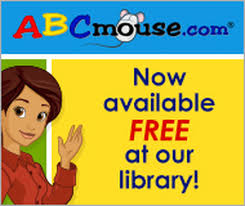 From Age of Learning, Inc., the award-winning ABCmouse.com curriculum is designed to help young children (ages 2-6+) build a strong foundation for future academic success.
ABCmouse.com is 100% educational, with 3,500+ learning activities across all major subject areas—reading, math, science, social studies, art, and music. Best of all, kids love it!
Access it while you are at any computer in the library or use the one set up in the childrens area.
READS
Hendersonville Library has purchased ebooks that are accessable through the Tennessee READS with Overdrive.
We have added the titles to our catalog for quick access. You can search for electronic resource or if you click search from our websites homepage the catalog has a link to recently added ebooks.
When searching the catalog and the item says it is downloadable it will take you to the READ site where you can log in with your library card and borrow it or place a hold.
Sumner County Library Board
The Sumner County Library Board will be meeting at 1:30 pm on Wednesday, May 10th
at the Portland Public Library.
Library business for all five libraries in Sumner County will be discussed.
These meetings are open to the public and interested individuals are encouraged to attend.