Children's Corner

What's Happening in Childrens?
What's Happening in Childrens?
Go For Your Goals Summer Reading 2016
Opening Day is June 4th 1:00 - 3:00
Interactive sporting activity stations will be set up throughout the library and outside.
Check out the calendar for activities planned for June and July.
Fun Run/Walk
Mr. Bond the Science Guy
Family Game Day
Movie Matinees
Nashville Zoo
Library Bingo
Click here to see a list of upcoming childrens events.
Join us on our Lego Saturdays!
We supply the Legos. For ages 3-12.
Held on the First Sat. of each month.
(1:00-1:45)
Look for Paddy O'Hara to visit us on Wednesday April 6th at 5:00 pm.
Tumblebooks are fun animated books that your children can enjoy anytime. Please note that you will be asked to log in with your library card. Your card number begins with 5 and the letters HPL or MCUH will need to be capitalized, the rest of the digits are numbers. If you have cookies enabled you will only need to enter your library card the first time. Please call the library if you have any issues and thank you for your patience while we implement this new way of authenticating.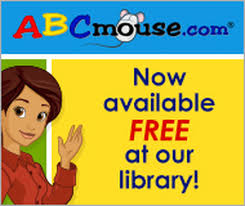 We have a computer set up
in the childrens area with ABC Mouse.
You don't have to have an account to use it.
Check it out!