Children's Corner

What's Happening in Childrens?
What's Happening in Childrens?
Click here to see a list of upcoming childrens events.
Registration for the ABC Club is full for this session.
The next session will begin in January and registration will be in December.
Tumblebooks are fun animated books that your children can enjoy anytime. Please note that you will be asked to log in with your library card. Your card number begins with 5 and the letters HPL or MCUH will need to be capitalized, the rest of the digits are numbers. If you have cookies enabled you will only need to enter your library card the first time. Please call the library if you have any issues and thank you for your patience while we implement this new way of authenticating.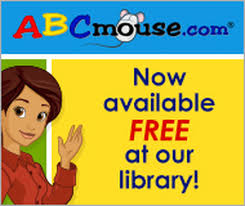 We have a computer set up
in the childrens area with ABC Mouse.
You don't have to have an account to use it.
Check it out!