Children's Corner

What's Happening in Childrens?
What's Happening in Childrens?
Click here to see a list of upcoming childrens events.
Lapsit is for little ones between 6 and 18 months old. It will be held weekly on Thursdays at 10:15 and 11:00.
Please stop by the Children's Library for more information.
Join us this Saturday to have fun and create with Legos!
Catch up with Wally and Daisy this month on March 14th, 2015 at 1:00 pm in the Children's area.

See what they have been up to lately.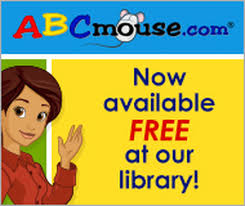 We have a computer set up
in the childrens area with ABC Mouse.
You don't have to have an account to use it.
Check it out!