Children's Resources
1,000 Books Before Kindergarten

Why Read 1,000 Books?
Parents can help young children learn the five early literacy skills which research has determined children must know before they can learn to read. These essential skills needed for school success are:

• Phonological Awareness is being able to hear and play with the smaller sounds in words.
• Vocabulary is knowing the names of things and concepts.
• Print Convention is noticing print, knowing how to handle a book, and knowing how to follow the words on a page.
• Background Knowledge is prior knowledge, things our child has learned.
• Letter Knowledge is knowing letters are different from each other, knowing their names and sounds, and recognizing letters everywhere.
How Does It Work?
Any child from birth to the day they enter Kindergarten is eligible for this program. You can sign your child up at any time by coming into the library or calling the Children's Room at (864) 941-4656. Make sure to stop by the library to pick up your first reading log or print the file from our website below. You will use your reading log to record 100 books at a time. Every time you have completed 100 books, you can bring your old log to the library to receive a new log for the next 100 books. You can also print the log in a file from home on our website below.
How Long Does It Take To Reach 1,000 Books?
1 book per day x 3 years = 1,095 books
10 books per week x 2 years = 1,040 books
3 books per day x 1 year = 1,095 books
What Happens When We Finish?
When you have finished 1,000 books your child will be able to select a new picture book to add to the collection. The book will include a bookplate with the child's name on it. Your child will then be invited to a graduation party in August of that year.
Sound like fun? Register today in the Children's Room or online!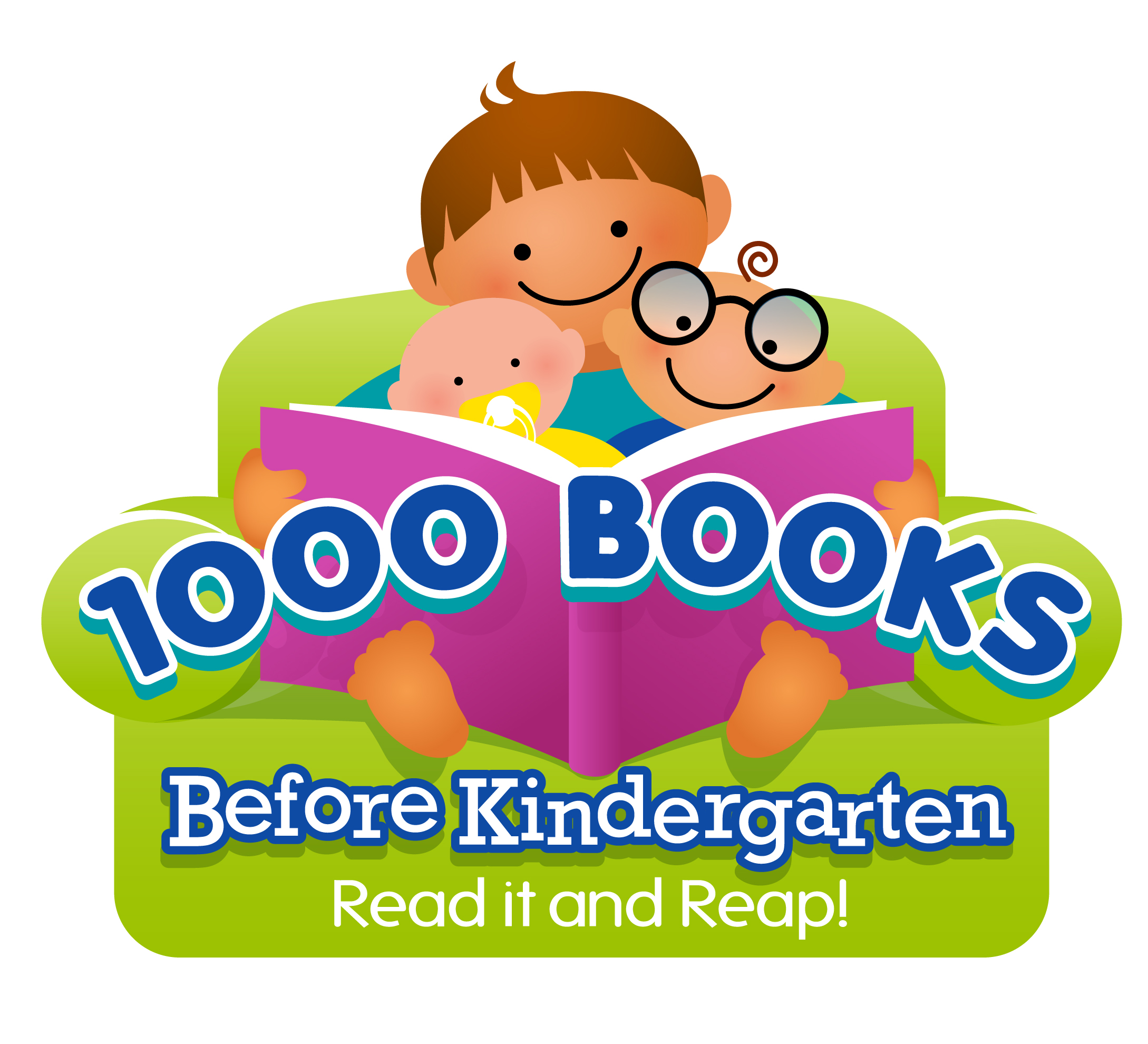 ---

Dolly Parton's Imagination Library
*Due to processing wait times, the Library prefers new applications
to be submitted online whenever possible.*
Dolly Parton's Imagination Library is a 60 volume set of books beginning with the children's classic The Little Engine That Could. Each month a new, carefully selected book will be mailed in your child's name directly to your home. Best of all it is a FREE GIFT! There is no cost or obligation to your family.

Who Is Eligible?
Newborns to children before the age of five who are residents of Greenwood County. Please remember it takes time for processing and the last book will be sent on their 5th birthday. We are currently accepting applications for anyone born after January of 2019.
What Are My Responsibilities?
1. Be a resident of Greenwood County.
2. Submit an official registration form, completely filled out by a parent or guardian. Form must be approved and on file.
3. Notify Emerald City Rotary Foundation or the Greenwood County Library any time your address changes. Books are only mailed to the address listed on the official resignation form. If the child's address changes, you must contact the folks at the Greenwood County Library in order to continue receiving books.
4. Read with your child.

When Will I Receive Books?
Eight to ten weeks after your registration form has been received, books will begin arriving at your home and will continue until your child turns five or you move out of Greenwood County.

Fill out the registration form and bring it into the Greenwood County Library to get started!
Back to Top
---
Photo Release Notice:
Photos or videos may be taken at Library events and activities for Library use in promotion and publicity. Anyone not wanting to have their photo taken should notify Library staff at the time of the event or activity.