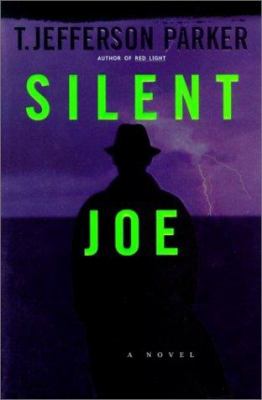 Silent Joe
by T. Jefferson Parker
Library Journal The prolific Parker is back with his ninth thriller (after Red Light), and it's a dark, sexy gem. Joe, known as the "acid baby" after his natural father disfigured his face for life with battery acid, was rescued from an orphanage by Will Trona, a powerful and charismatic Orange County, CA, supervisor. Joe idolizes his adoptive father, follows his footsteps into law enforcement, and serves him faithfully until Will is gunned down in a dark alley one foggy night. Devastated, Joe vows to find the killer. But as Joe searches for clues, he discovers that Will kept many dark secrets, and if he pursues the truth he will be forced to confront his own troubled childhood. A complex mix of seemingly unconnected plot lines, vivid characterization, and real mystery merge to form a truly satisfying thriller. Parker has joined the ranks of Michael Connolly, James Patterson, and Jonathan Kellerman. Recommended for all fiction collections. Rebecca House Stankowski, Purdue Univ. Calumet Lib., Hammond, IN (c) Copyright 2010. Library Journals LLC, a wholly owned subsidiary of Media Source, Inc. No redistribution permitted.
(c) Copyright Library Journals LLC, a wholly owned subsidiary of Media Source, Inc. No redistribution permitted.
Book list Orange County Supervisor Will Trona is a powerful man whose biggest deals are made under cover of darkness, in alleys and freight yards, where gym bags full of cash often change hands. Will's protection on these midnight runs is his adopted son, Joe, a prison guard with an eye on the county sheriff's department. Half of young Joe's face is badly scarred from the acid his biological father threw on him when he was a baby, before Will and his wife rescued the boy from an orphanage. When the night business finally goes bad, Will is murdered, and Joe takes out two of his assailants. That's not enough for Joe. He must understand the reason his adoptive father was killed and find out who ordered it. Joe knows Will thrived on the dark side of power politics, but he learns, in the course of his investigation that Will had a very definite evil streak. Even as his opinion of Will plummets, Joe presses on, determined to extract justice or revenge, with no preference for one over the other. The latest from best-selling author Parker offers another compelling take on one of his favorite themes: damaged souls forced to confront their own inner demons while battling others made of flesh and blood. Joe Trona's battle is a long way from over. Expect to see more of him. --Wes Lukowsky
From Booklist, Copyright © American Library Association. Used with permission.
Publishers Weekly Parker (Red Light) lowers the volume from his usual roar and adds a subtle backbeat to this bittersweet thriller about a man's anguished search for his father's killer. Joe Trona is a dutiful son, but horrible facial scars have made him an outcast. He lived in an orphanage until he was adopted at five by Will Trona, a powerful politician in Southern California's Orange County. As a hulking teenager and later as a young man, Joe became Will's right-hand man running errands, extracting revenge on enemies, protecting his flank all the while living a lonely life because of his disfigurement. One night, Joe drops his guard for a moment, and Will is gunned down. Despite aggressive investigations by the FBI and sheriff's department, Joe seeks his own vengeance. He starts sifting through his father's life and gradually discovers that Will brokered secret deals, blackmailed enemies, had extramarital affairs and in his final days appeared to be involved in the kidnapping of an 11-year-old girl. Joe's investigation becomes a personal voyage, casting light on the dark corners of his own past and allowing him to start overcoming the crushing indignity that his injury has forced him to endure. Capped by a violent yet poignant finale, the plot is loaded with familiar Parker themes a faithless government, the heavy hand of big business and the corruption of the wealthy. Parker's tone, however, is more pensive this time. He crafts an intricately layered story reaching beyond his usual domain into more personal territory, at times evoking the work of Ross MacDonald. (Apr. 25) Forecast: A teaser chapter in the paperback of L.A. Times bestseller Red Light, a $150,000 marketing campaign and a five-city author tour will speak up for what is perhaps Parker's most ambitious work to date. (c) Copyright PWxyz, LLC. All rights reserved
(c) Copyright PWxyz, LLC. All rights reserved