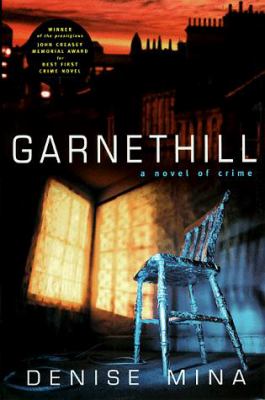 Garnethill
by Denise Mina


Publishers Weekly From its opening pages, this winner of the 1998 John Creasy Memorial Award for best first crime novel pulls readers inexorably into the tortured world of sexual abuse victims and their struggle to survive as whole people. Eight months after spending almost half a year in a Glasgow psychiatric hospital devoted to treating sex abuse victims, Maureen O'Donnell is desperately trying to hold together her shattered life. Bored with her job at a theater ticket office and depressed because her affair with one of the hospital's doctors, Douglas Brady, is over, Maureen and a friend get drunk. The next morning Maureen finds Brady's body in her living room, his throat cut. With bloody footprints matching Maureen's slippers at the scene, Detective Chief Inspector Joe McEwan sets out to prove the woman's guilt. He's not alone in thinking her the culprit: to Maureen's shock, both her alcoholic mum and Douglas's politician mother also think she's the killer. Convincing them that she isn't becomes her goal. She picks up a rumor about one of the hospital therapists having sex with a patient and learns that, before his death, Douglas gave formerly hospitalized victims large sums of money. Maureen begins to suspect Douglas's killing is connected to the hospital's clinic. Did a relative of a molested client kill Douglas? Or was the deceased about to turn in a colleague who raped patients? With sharp dialogue and painfully vulnerable characters, Mina brings Maureen's world of drug dealers, broken families, sanctimonious health-care workers and debilitated victims to startling life. Maureen's valiant struggle to act sane in an insane world will leave readers seeing sex abuse victims in a new light. (Apr.)
Copyright © Reed Business Information, a division of Reed Elsevier Inc. All rights reserved.
Book list Maureen O'Donnell wakes up hung over and finds her married boyfriend tied to a chair with his throat cut. Sexually abused as a child and unstable as an adult, Maureen, a prime suspect and on the verge of a second breakdown, isn't sure where to turn for support. Her mother is an alcoholic, and her brother peddles dope. Between sessions with the Glasgow police, off-the-wall friends, and dysfunctional relatives, she embarks on some desperate sleuthing of her own and uncovers frightening information about people she thought she knew and happenings at the psychiatric clinic where she'd been a patient. This debut novel from an author who has worked in health care and taught criminology and criminal law provides a fascinating look at the seamier side of life in Glasgow. It also provides insights into some who treat mental illness and some of the treated. --Budd Arthur
From Booklist, Copyright © American Library Association. Used with permission.