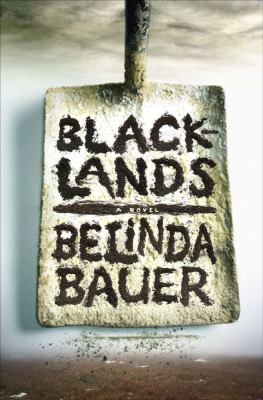 Blacklands
by Blinda Bauer


Library Journal Twelve-year-old Steven's hardscrabble life in tiny Shipcolt, England, on the edge of Exmoor has a predictable monotony: he spends most of his free time with his best friend, Lewis, dodging the local bullies and trying to garner the favor of his mother, Lettie, and his Nan (grandmother), who seem to disapprove of his every move. The two women exist in a state of emotional limbo, still mourning the death of his Uncle Billy, who was abducted and murdered as an 11 year old by a serial killer serving time in a nearby prison. Steven enters into a bold plan-to find his uncle's killer and thus win the affection of his mother and grandmother. But once he begins a secret correspondence with the killer, Steven starts down a treacherous path that could endanger his own life. VERDICT In her debut, self-described dishwasher-bookmaker-journalist-turned-novelist Bauer offers a compelling, fast-paced, and suspenseful drama that will keep readers engaged from the first page. Fans of Ruth Rendell will likely be drawn to Bauer's work. [See Prepub Alert, LJ 9/15/09.]-Caroline Mann, Univ. of Portland Lib., OR Copyright 2009 Reed Business Information.
Copyright © Reed Business Information, a division of Reed Elsevier Inc. All rights reserved.
Book list *Starred Review* Bauer, whose intent was to write a small story about a boy and his grandmother, didn't quite succeed. Yes, there's a grandmother and her 12-year-old grandson, but Bauer's debut is hardly a small (read simple and uncomplicated) story. It's an unsettling novel, with the sort of devastating emotional content that makes it both difficult to read and difficult to forget. Steven Lamb wants nothing more than to find the body of his uncle, taken as young boy (and presumably murdered) by pedophile Arnold Avery, who is now in prison. It's Steven's desperate wish that by finding the body, he'll heal his dysfunctional family and repair his grandmother's broken heart. Digging holes in the nearby moor (the blacklands), where many of Avery's victims were found, has revealed nothing, leaving the pedophile himself as Steven's only hope for ending his family's pain. Thus begins a carefully orchestrated mail correspondence just a few words here and there passed between the two in letters that the recipients must puzzle out. Unfortunately for Steven, Avery quickly gains control of the conversation, which allows him to live in glorious memory of his killings. If the turn of events isn't totally unexpected, it's a riveting journey nonetheless, with Bauer remaining fully invested in her troubled characters: one a clever, vicious manipulator; the other an unappreciated, bullied 12-year-old, desperate for love.--Zvirin, Stephanie Copyright 2010 Booklist
From Booklist, Copyright © American Library Association. Used with permission.
Publishers Weekly British author Bauer's solid debut focuses on Steven Lamb, an unhappy 12-year-old boy who lives with his mother, grandmother, and five-year-old brother in Shipcolt, Somerset. Steven's grandmother is still haunted by the disappearance and suspected murder of her 11-year-old son, Billy, 19 years earlier. The authorities assume Billy was killed by pedophile Arnold Avery, who was convicted of six counts of murder and is serving a life sentence in Longmoor prison. Determined to find Billy's remains, Steven has been methodically digging up the moor near his house. Frustrated by his lack of progress, he writes a letter to Avery asking for information, and so begins a cat-and-mouse game that will have dire consequences. Bauer creates believable tension within the Lamb household as her characters shoulder enormous psychological burdens, though a somewhat far-fetched climax dilutes the quiet power of the preceding story. (Jan.) Copyright 2009 Reed Business Information.
Copyright © Reed Business Information, a division of Reed Elsevier Inc. All rights reserved.