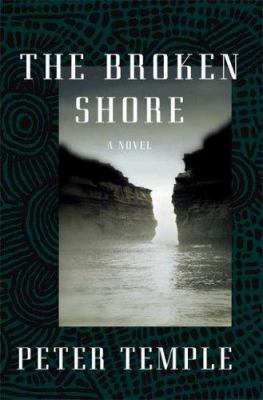 The Broken Shore
by Peter Temple


Library Journal Detective Joe Cashin had hoped for a little peace when he accepted a posting in his quiet South Australia hometown. But no such luck; he's in the midst of a murder investigation, with three aboriginal boys as the main suspects. Reading group guide. Copyright 2007 Reed Business Information.
Copyright © Reed Business Information, a division of Reed Elsevier Inc. All rights reserved.
Book list Thanks largely to Hollywood, Americans tend to picture Australians as genial, sunburned rednecks who enjoy beer, barbecue, and bare-knuckle brawling. Without countering all of those stereotypes--the only touching Temple's men do is with their fists-- The Broken Shore offers a cold-weather vision of the continent that, despite its rural setting, is more Ian Rankin than Crocodile Dundee. Melbourne homicide detective Joe Cashin has been temporarily assigned to his hometown, dinky Port Monro. Rehabilitating (with aspirin and whiskey, mostly) from injuries only slowly explained, he broods over family history and mistakes made. But when a local eminence is assaulted--and an attempt to detain the suspect goes fatally wrong--Cashin finds that small-town crimes offer complications worthy of the big city. Though the dense slang will be unfamiliar to U.S. readers (a glossary is provided), what's striking is how easily South Australia anagrams to the American West. Substitute Indians for Aborigines, and land-use issues for land-use issues (Australia has lots of coastline, but waterfront property is waterfront property), and you have a familiarly troubling tale of race and class conflict--with an even darker crime at the heart of it all. Temple's novel racked up the awards in Australia, and it's easy to see why: this deeply intelligent thriller starts slowly, builds inexorably, and ends unforgettably. --Keir Graff Copyright 2007 Booklist
From Booklist, Copyright © American Library Association. Used with permission.
Publishers Weekly In Temple's beautifully written eighth crime novel, Joe Cashin, a city homicide cop recovering from an injury, returns to the quiet coastal area of South Australia where he grew up. There he investigates the beating death of elderly millionaire Charles Bourgoyne. After three aboriginal teens try to sell Bourgoyne's missing watch, the cops ambush the boys, killing two. When the department closes the case, Joe, a melancholy, combative cynic sympathetic to underdogs, decides to find the truth on his own. His unauthorized inquiry, which takes him both back in time and sideways into a netherworld of child pornography and sexual abuse, leads to a shocking conclusion. Temple (An Iron Rose), who has won five Ned Kelly Awards, examines Australian political and social divisions underlying the deceptively simple murder case. Many characters, especially the police, exhibit the vicious racism that still pervades the country's white society. Byzantine plot twists and incisively drawn characters combine with stunning descriptions of the wild, lush, menacing Australian landscape to make this an unforgettable read. (June) Copyright 2007 Reed Business Information.
Copyright © Reed Business Information, a division of Reed Elsevier Inc. All rights reserved.
Library Journal Despite our common Anglo-Saxon heritage, Australian mysteries have never done well in this country. Perhaps they aren't exotic enough for readers who prefer their murders set in the chilly climes of Scandinavia or the sultry heat of Italy. But if this superb novel by one of Oz's finest crime writers breaks out here, pop open a can of Fosters beer and get ready for an Aussie crime wave. Melbourne homicide detective Joe Cashin, reassigned temporarily to his hometown on the south Australian coast after an incident that left him severely injured and a partner dead, is called to investigate the brutal attack on Charles Burgoyne, a prominent and wealthy local citizen. Suspicion soon falls on three Aboriginal teenagers; two are killed in a botched stakeout, and the third drowns himself in the Kettle, a jagged piece of coastline also known as the Broken Shore. Case closed, but Joe, who has Aboriginal cousins, probes further and uncovers far darker crimes. Temple's (Identity Theory) eighth novel deservedly won the Ned Kelly Award, Australia's highest crime fiction prize; in prose that is poetic in its lean spareness, though not without laconic humor (a character has the "clotting power of a lobster"), it offers a haunting portrait of racial and class conflicts, police corruption, and strained yet unbreakable family ties. A helpful glossary defines such colorful Down Under terms as "stickybeak." Highly recommended. [See Pre-pub Alert, LJ 2/15/07.]-Wilda Williams, Library Journal Copyright 2007 Reed Business Information.
Copyright © Reed Business Information, a division of Reed Elsevier Inc. All rights reserved.