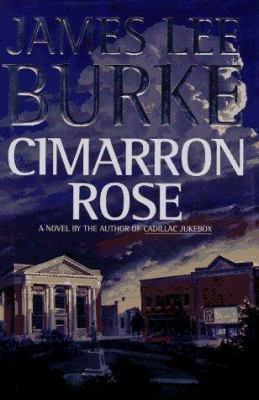 Cimarron Rose
by James Lee Burke


Book list Before Burke launched his Dave Robicheaux series, he wrote several hard-edged, proletarian novels set in and around Texas. Now he returns to that setting for a new series that stars a Robicheaux-like character in the hardscrabble world of Deaf Smith, Texas. Billy Bob Holland, former Texas Ranger turned lawyer, is a man with a past, and when a teenager is arrested for the murder of his girlfriend, that past makes its presence felt. Billy Bob agrees to defend Lucas Smothers, knowing that the boy is his illegitimate son and realizing that the trial will bring pain to both of them. Defending his son takes Billy Bob in some other directions he isn't quite prepared to go: toward a coming to terms with his own (Robicheaux-like) propensity for violence; toward a confrontation with the intolerant, hate-filled citizenry of Deaf Smith; and deep into the past, there to revisit his great-grandfather Sam, "who fought whiskey and Indians and cow thieves and . . . watched gully washers or dry lightning spook his herds over half of Oklahoma Territory." By moving west, Burke has given new dimension to his familiar theme of a rugged individual in conflict with himself. Issues of independence versus community have long reigned supreme in the literature of the West, and Burke draws on that tradition effectively, contrasting the dusty desperation of an intolerant Texas town with the pioneer spirit of Billy Bob's ancestors. Both similar to and different from the Robicheaux books, Cimarron Rose is a fine, multitextured novel, full of Burke's lilting, elegiac prose and unflinching in its portrait of the human heart in turmoil. --Bill Ott
From Booklist, Copyright © American Library Association. Used with permission.
Library Journal Burke gives the beloved Dave Robicheaux (e.g., Cadillac Jukebox, LJ 8/96) a vacation and shines his talent on the vast, brooding beauty and inbred violence of rural Texas. Texas Ranger-turned-lawyer Billy Bob Holland must defend his illegitimate son, Lucas Smothers, on a murder rap. Billy Bob knows that backwater Deaf Smith, Texas, will eat Lucas for lunch?especially the East Enders, the town's pocket of elite kids. He mounts his defense with sporadic help from sexy cop/possible federal agent Mary Beth Sweeney. Some uniquely Southern weirdos wind up in Lucas's and Billy Bob's orbit, including newly freed and ax-grinding con Garland T. Moon. Along with an evocative sense of place rendered in the Burke tradition, Billy Bob's humanity suffuses every page with a warm, golden glow. Readers will undoubtedly fall for him as he lassos a child abuser in the center of town and argues with the ghost of his slain Ranger partner. Highly recommended. [Previewed in Prepub Alert, LJ 4/1/97.]?Susan A. Zappia, Maricopa Cty. Lib. Dist., Phoenix
Copyright © Reed Business Information, a division of Reed Elsevier Inc. All rights reserved.