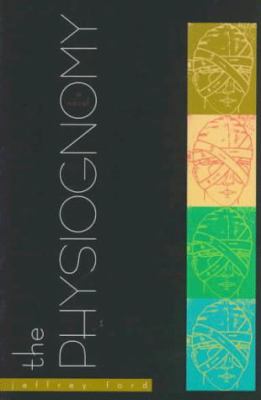 The Physiognomy
by Jeffrey Ford


Publishers Weekly Ruled by the Hitler-like Master Drachton Below according to the principles of Physiognomy (the "science" of judging the proportions of the flesh), the anti-utopian Well-Built City of Ford's goofily allegorical debut is already ripe for revolution when Below sends physiognomist Cley to the mining town Gronus to track down a fabled white fruit stolen from the state Church. A cruel, merciless bureaucrat who recommends anyone with less than perfect features for execution or the sulfur mines, Cley starts to soften toward his subversive assistant, Arla, and eventually vows to overthrow the City. Ford's inventions founder somewhere in the never-never land between Asimov and Kafka, as he substitutes the cute for the prophetic, obvious moralizing for original inventions ("Shudder," for instance, is coffee; "absence" is alcohol; "sheer beauty" a heroin-like opiate). The things Ford does invent are too whimsical to be threatening, such as the blue miners who are used as fuel or monuments when they die, and the thematic conflicts?good vs. Evil, death vs. Immortality, man vs. Nature, man vs. himself?lack subtlety, to say the least, while Ford's social crusades (against sexism and state violence) are too cartoonish to evoke any real-life struggles. Despite Ford's evident, childlike delight in his alter-world, the accoutrements of the story aren't enough to sustain its larger concerns. (Sept.)
Copyright © Reed Business Information, a division of Reed Elsevier Inc. All rights reserved.
Book list Cley, Physiognomer First Class, arrives in a frontier mining town in the realm despotically ruled by his and everybody else's Master to rediscover the white fruit kept by the town church. The fruit came from a place commonly called paradise, and the Master wants it because eating it confers immortality. But Cley bungles his assignment mysteriously, falling afoul of the Master, who has the town destroyed and Cley dispatched to a sulfur-mining penal colony and certain death. Cley gets out, of course, becomes a fifth columnist, and attains some salvation, as well as an enormous improvement in personality, in a pedestrianly written yet colorful and fast-paced quest fantasy that is more beholden to such graphic novels as Ronin and the Crow and Sandman series and to redemption sagas in the vein of The Pilgrim's Progress than to sword-and-sorcery epics. --Ray Olson
From Booklist, Copyright © American Library Association. Used with permission.