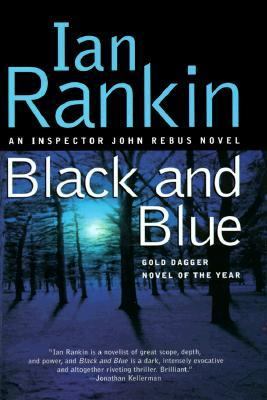 Black and Blue
by Ian Rankin


Book list In this excellent entry in the John Rebus series, the Edinburgh police detective has a lot on his plate: an oil-rig worker has been sadistically murdered (or has he?), a television news series has prompted an inquiry into one of Rebus' earlier cases, and--worst of all--a serial killer is on the loose. In the 1960s, a real-life killer called Bible John stalked Glasgow, and to this day, no one knows his true identity. (Rankin points out in the novel's afterword that there is no proof that Bible John is now dead, as many assume.) In the novel, it is 30 years later, and someone--dubbed "Johnny Bible" by the press--is re-creating those vicious crimes. And Rebus is obsessed not only with solving the case but also with finding out the identity of the real Bible John. Fans of the Rebus series will enjoy this gripping, unsettling tale, and readers of mysteries based on real events (e.g., Roderick Thorp's River [1995], based on the Green River killings) will be especially happy: Rankin, who casts the real Bible John as a supporting character, provides a solution to the unsolved mystery that is chillingly plausible. A superior blending of crime fiction and true crime. --David Pitt
From Booklist, Copyright © American Library Association. Used with permission.
Publishers Weekly Rankin's Inspector John Rebus (Mortal Causes; Let It Bleed) is something of an outlaw cop, a hard-drinking, rock-and-roll-loving loner who tends to make his superiors see red. At the outset of his latest outing, he has been posted to one of Edinburgh's toughest precincts, where he is following the trail of Johnny Bible, a serial killer who seems to have taken over from Bible John, a real-life serial killer who terrorized Glasgow in the late 1960s. Rebus is also being investigated for allegedly colluding with a former colleague in planting evidence on a suspect who committed suicide. Although the last thing Rebus needs is a new case, he gets one when a North Sea oil rig worker on shore leave is pushed, or scared, out of a second-story window and onto iron railings below. This case leads Rebus to some crooked cops in Aberdeen, home base of the oilworkers; a Glasgow gangster and his bumbling son; and a pair of devious American club owners. The case also begins to tie in with Johnny Bible. Rankin's book is long and complex but rich in character and incident as Rebus dodges his investigators, follows his hunches into some violent confrontations, and explores the strange mid-ocean world of North Sea oil. Rankin's only misstep is introducing Bible John as a character seeking to catch and kill Johnny Bible: these passages lack the brooding authenticity that marks the rest of the book. Still, as Rankin notes in a fascinating afterword, nearly 30 years after his killing spree, Bible John remains at large.(Nov.)
Copyright © Reed Business Information, a division of Reed Elsevier Inc. All rights reserved.