by Nora Roberts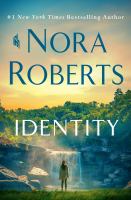 Publishers Weekly
(c) Copyright PWxyz, LLC. All rights reserved

Bestseller Roberts (Nightwork) gives readers another strong protagonist to root for in this otherwise rote standalone thriller. After a peripatetic childhood, 25-year-old Morgan Albright has finally made a home for herself in a quiet suburb of Baltimore. To help with her mortgage, she takes in her friend Nina Ramos as a housemate. Shortly after Morgan begins dating a charming patron at the bar where she works, she returns home one day to find Nina's battered, lifeless body. Over the following weeks, Morgan discovers that her boyfriend is actually a serial killer and identity thief—and that she, not Nina, was his intended target. On the advice of the FBI, Morgan flees to the home of her mother and grandmother in Westridge, Vt., to begin her life anew. But can she, with a killer on her trail? Roberts switches between Morgan's point of view and those of the killer and his FBI pursuers to successful enough effect, but there's a whole lot of narrative bloat in the form of inconsequential dialogue and plot repetition. Roberts devotees will fall in love with Morgan, but this is unlikely to become a fan favorite. Agent: Amy Berkower, Writers House. (May)
---
Kirkus
Copyright © Kirkus Reviews, used with permission.

After escaping from a serial killer, a woman tries to reclaim her life. After a childhood as an Army brat, Morgan Albright is determined to put down roots. She bought a small house in the perfect neighborhood outside of Baltimore, living with a friend and working two jobs to make ends meet. Morgan's life is happy and fulfilling, and she is making progress on her financial and career goals. Her perfect world is shattered when someone breaks into her home and murders her roommate. At first, the police assume it was a random act of violence, but after discovering the killer stole Morgan's identity and her entire savings, they realize the crime fits the profile of a serial killer named Gavin Rozwell. The police inform Morgan that her roommate was simply in the wrong place at the wrong time; she was the real intended target. Morgan's grief, coupled with the financial devastation from the identity theft, leaves her no choice but to return home to Vermont to live with her mother and grandmother. Morgan reconnects with her family and rebuilds her life, including landing the perfect job and falling in love. The police and FBI pursue Gavin, who continues to stalk and kill women, each time leaving a reminder at the crime scene that shows he's fixated on Morgan as the one who got away. Roberts shows Gavin's slow descent into obsession and madness as the inverse of Morgan's healing journey back to herself and her community. The novel highlights Morgan's preparations for the inevitable final countdown with Gavin, but the lack of immediacy and urgency of the threat makes for a subdued, restrained thriller. Roberts revisits a favorite theme: The power of community can defeat a great evil. Copyright © Kirkus Reviews, used with permission.
---
Book list
From Booklist, Copyright © American Library Association. Used with permission.

After traveling the world as a military brat, all Morgan Albright wants is a place to call home. Morgan thinks she has finally found exactly that when she settles down outside of Baltimore in a fixer-up house with two jobs to pay the bills. Then one evening a charming stranger walks into the bar where Morgan works, and within a few weeks, he has taken all her money, her good name, and the life of her best friend. Seeking refuge with her mother and grandmother in Vermont, Morgan slowly begins rebuilding her life and her dreams. But what Morgan doesn't realize is that, because she thwarted the expectations of a deceptively charming psychopath, he still has a score to settle with her. Roberts effectively enhances the plot of her latest stellar, perfectly paced novel of suspense and romance with a superbly realized cast of characters that underscores the importance in life of family and friends.