by Sharon Biggs Waller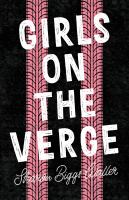 School Library Journal
(c) Copyright Library Journals LLC, a wholly owned subsidiary of Media Source, Inc. No redistribution permitted.

Gr 9 Up-This compelling novel opens with a stark and timely reminder of a woman's right to choose in June 2014, when there were only 19 abortion clinics left in Texas, a state which included five million women of reproductive age. Camille, ready to spend her summer at an advanced drama camp, is horrified to find herself pregnant from her first and only sexual encounter, and unwilling to give her future up for a baby with a boy she's never spoken to again. Knowing she would be disappointing her parents and unwilling to tell them, Camille tries repeatedly to solve her problem, before setting off with two friends determined to help her: Annabelle because she believes in the right to choose, and Bea because she is Camille's friend. Waller realistically depicts the 17-year-old's struggles to get an abortion, from ending up at a clinic where she's prayed over, with a doctor who won't do anything without parental consent, to facing a judge who won't bypass parental consent as he's sure he's doing what's best for her. This title offers realistic viewpoints on teenage pregnancy, along with what it is like to have the right to choose, wanting that right, and living knowing that you will be judged for having exercised it. An author's note details what inspired this personal story and additional information on Roe v. Wade. VERDICT A first purchase.-Betsy Fraser, -Calgary Public Library, Canada © Copyright 2019. Library Journals LLC, a wholly owned subsidiary of Media Source, Inc. No redistribution permitted.
---
Kirkus
Copyright © Kirkus Reviews, used with permission.

A teenage girl struggles to get an abortion in Texas. White cisgender Texan Camille had her dream summer planned out, complete with a spot in a prestigious theater summer camp. After an underwhelming one-night stand (her first time having sex), however, Camille discovers she is pregnant and decides to get an abortion. Afraid to tell her parents, she secretly gives up her spot at camp and embarks on a road trip to the Mexican border to access an abortion-inducing drug. She's joined by a liberal feminist acquaintance and, reluctantly, her conservative best friend (both white), and together they journey to battle shame and misogyny and to find themselves. Set a year after Sen. Wendy Davis' historic 2013 filibuster, Camille's first-person, present-tense narrative alternates between her road trip and flashbacks to her previous experiences, including visiting a Christian crisis pregnancy center and attempting to obtain a judicial bypass, in hopes of getting an abortion without her parents' knowledge. While readers will come to care about the characters and their relationships to some degree, the important informational content takes precedence overall. Meant to "sound an alarm," Waller's (The Forbidden Orchid, 2016, etc.) book is highly informative, filled with frank, detailed descriptions of our nation's restrictions on reproductive health as well as the emotional and physical experiences of abortion.A Forever-esque story for reproductive justice, this is a timely and vital book. (author's note, resources) (Fiction. 14-18) Copyright Kirkus Reviews, used with permission.
---
Book list
From Booklist, Copyright © American Library Association. Used with permission.

Camille has just wrapped a successful summer with her theater troupe and is ready for a prestigious theater camp with her crush. Then one missed period becomes two, and Camille faces the truth: her first sexual encounter, a one-time thing, has led to pregnancy. Camille knows she can't have a baby now, but she doesn't want to involve her parents, and her best friend, Bea, can't reconcile her religious views with Camille's decision. Complicating the situation are Texas' prohibitive abortion laws: it's a year after Senator Wendy Davis' filibuster and Governor Rick Perry's restrictive bill. Desperate, Camille turns to Annabelle, a girl she admires but hardly knows, who offers to drive her to Mexico for pills that will induce an abortion. At the last minute, despite her reservations, Bea decides to come as well. Waller (The Forbidden Orchid, 2016) hammers home the immense difficulties that girls in Camille's situation face. The story occasionally has the unnerving feel of a dystopia, despite taking place in the recent past: Camille travels hundreds of miles, crosses into dangerous border towns, and faces the judgment of legal and medical professionals as well as people she knows. The narrative sometimes treads into the expository, but Camille's story is absolutely essential, as is the underlying message that girls take care of each other when no one else will.--Maggie Reagan Copyright 2019 Booklist