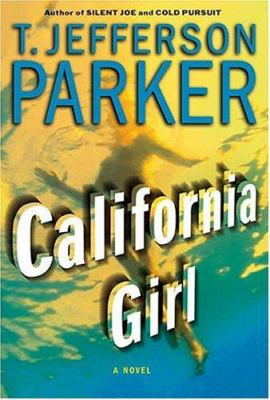 California Girl
by T. Jefferson Parker


Library Journal Besides telling a killer story, Parker's latest thriller hauntingly evokes a time (the 1960s) and a place (Southern California). The Becker boys (Andy the homicide reporter, Nick the cop, and David the minister; Clay was killed in Vietnam) grew up near the Vonns, a troubled, abusive family burdened with more than its share of tragedy. When 19-year-old beauty queen Janell Vonn, the essence of a California girl, is found beheaded in the abandoned SunBlesst packing house, the Becker brothers begin their separate quests to find her killer, finally bringing him to justice while realizing redemption for themselves. But 40 years after a conviction, it becomes apparent that the Beckers were wrong, very wrong. Drenched in lust, love, betrayal, and unfulfilled promise, California Girl features masterly plotting, smart prose, and memorable characters. Another excellent work from the author of Cold Pursuit; highly recommended. [See Mystery Prepub, LJ 6/1/04.]-Rebecca House Stankowski, Purdue Univ. Calumet Lib., Hammond, IN Copyright 2004 Reed Business Information.
Copyright © Reed Business Information, a division of Reed Elsevier Inc. All rights reserved.
Book list Since the Edgar-winning Laguna Beach in 1985, Parker has been known for his literate mysteries set in Southern California. This latest involves a very cold case from the 1960s. The story is framed by the elegiac meditations of Nick Becker, former L.A. cop, who deeply regrets lost youth and opportunities, but the bulk of the story suggests that Nick hasn't missed all that much. The core experience of his youth, his first case as an L.A. sheriff's officer, involved standing over the body of a neighbor girl, staring at it with his reporter brother, Andy. The girl, whom they knew had been molested and drugged by her brothers and later became a local beauty queen and Playboy cover girl, was found brutally murdered on the floor of a packinghouse. Before readers get to this core incident, which took place in 1968, the novel lurches through chapters depicting the Becker family in 1954, 1960, and 1963. It's obvious Parker wants to recapture the '60s, but he does so in an extremely heavy-handed, lugubrious fashion, hitting readers over the head with ways in which the times touched the family. The mystery itself moves extremely slowly, relying for its partial solution on an extremely corny deus ex machina device. Parker devotees will stick with him, but this one won't attract new fans. --Connie Fletcher Copyright 2004 Booklist
From Booklist, Copyright © American Library Association. Used with permission.
Library Journal Set during the politically, culturally, and sexually charged 1960s, Parker's 12th novel is an emotional tale of three brothers who band together over the murder of a young local woman. The Edgar Award-winning writer lives in Fallbrook, CA. Five-city author tour. Copyright 2004 Reed Business Information.
Copyright © Reed Business Information, a division of Reed Elsevier Inc. All rights reserved.