Let's Talk about Race in America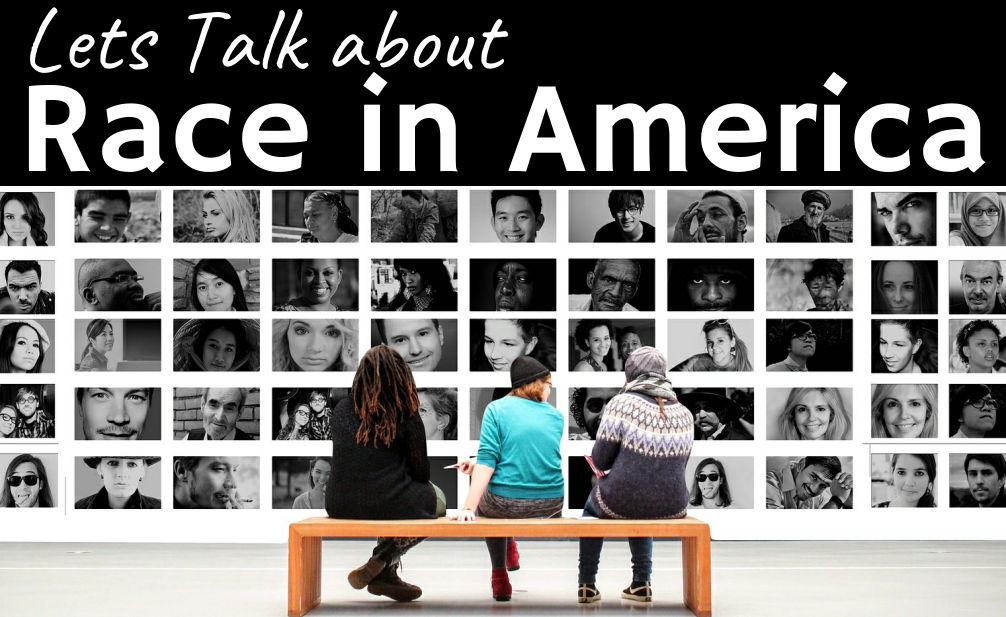 Please join us this spring as Greenwood comes together to celebrate diversity and multicultural appreciation in our community. One of the best aspects of living in Greenwood is the range of differences in the people who live here. Whites, Blacks, Hispanics, Asians, gays, lesbians, Christians, Jews, Muslims, Hindus, atheists, rich, poor, middle class… we all call Greenwood home.

Across the nation, we find today too much fractious discourse that pits people in various social groups against one another. While Greenwood has been spared much of the polarization and division found in other parts of the country, there is a sense among many of us that we can do better – that we can and must work harder to reach out to and better understand people who are different from ourselves.

"Let's Talk About Race in America" is a three-month series of events sponsored by Greenwood County Library, The Friends of the Greenwood County Library System, Starz24 Josh Norman, the SC Humanities Council, Lander University, GLEAMNS, and Duke Energy. We are proud to host a number of enlightening and entertaining events for the whole community including book readings and discussions; film screenings and debate; public lectures; social gatherings; and a jazz concert. There will be events for adults, children, and everyone in between.

We invite your participation in this incredible series and hope you will help us to locally reaffirm the sacred motto of this great country – E Pluribus Unum (Out of Many, One).
---
Dr. Benjamin E. Mays Presentation
Sunday, February 18th: 2 PM
Presenters: Christopher Thomas and Loy Sartain
Dr. Benjamin E. Mays Historic
Preservation
Site located at:
Gleamns Human Resources Commission
237 North Hospital St Greenwood, SC 29648
The Robert Gardiner Jazz Ensemble
Sponsored by The Friends of the Greenwood County Library System and Lander University's Diversity Advisory Council.
Lander's Abney Cultural Center Auditorium
320 Stanley Avenue, Greenwood, SC 29649
---
The Dream Keeper and Other Poems
by Langston Hughes
Discussant: Rachel Scoggins
Greenwood County Library - American Veterans Auditorium
Sixty-six poems selected by the author include lyrical poems, songs, and blues, many exploring the Black experience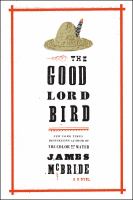 The Good Lord Bird by James McBride
Sunday, April 22nd: 2 PM
Discussant: Dr. Lee Vartanian
Greenwood County Library - American Veterans Auditorium
Fleeing his violent master at the side of legendary abolitionist John Brown at the height of the slavery debate in mid-19th-century Kansas Territory, Henry pretends to be a girl to hide his identity throughout the historic raid on Harpers Ferry in 1859. By the best-selling author of The Color of Water. Winner of the National Book Award.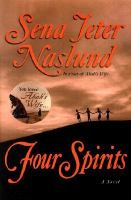 Four Spirits : a novel by Sena Jeter Naslund
Greenwood County Library - American Veterans Auditorium
In the wake of racial tensions in 1960s Alabama, sheltered white college student Stella participates in her first freedom movement and finds her life changed forever in both character-building and dangerous ways when she develops friendships with local African Americans.
---
The Talk: Race in America (
PG; 120 Minutes)
Facilitator/ Discussants: Christopher Thomas and Dr. Daniel Harrison
Greenwood County Library - American Veterans Auditorium
Interviews various members of the African-American community about the conversation they have with their children teaching them how to behave if they are ever stopped by the police.
I Am Not Your Negro (PG-13; 94 Minutes)
Facilitator/Discussant: Dr. John Moore
Greenwood County Library - American Veterans Auditorium
In 1979, James Baldwin wrote a letter to his literary agent describing his next project, "Remember This House," a personal account of the lives and assassinations of three of his close friends: Medgar Evers, Malcolm X and Martin Luther King, Jr. At the time of Baldwin's death in 1987, he left behind only 30 completed pages of this manuscript. Filmmaker Raoul Peck envisions the book James Baldwin never finished.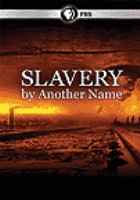 Slavery by Another Name (PG; 90 Minutes)
Sunday, May 6th: 2 PM
Facilitator/ Discussant: Dr. Daniel Kavish
Greenwood County Library - American Veterans Auditorium
A documentary which takes a look at various instances where slavery has continued to exist in America even in the many years following its supposed abolition.