Adult Summer Programs
2015 ADULT SUMMER READING PROGRAM
---
BOOK DISCUSSION
Our summer book selection is The Garden of Letters by Alyson Richman. Set in Italy in 1943, it's the story of Elodi Bertollotti, a music prodigy, studying in Verona. She ignores the war until her father is beaten by Blackshirts. Elodi joins the Italian resistance movement and uses her music to transmit messages to members of the resistance. The Nazis discover her, and she is almost captured when a total stranger saves her. Free copies of the novel are available at the Circulation Desk while they last.
Thursday, June 11, 1 p.m.
---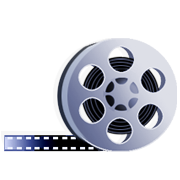 MONDAY NIGHT FILMS
The Library will show films on the following Monday evenings in June, beginning June 8. Films start at 6 p.m. Admission and snacks are free.
Tea With Mussolini (1999)
Monday, June 8, 6 p.m.
Stars Cher, Maggie Smith, & Judi Dench
Rated PG; 117 minutes.
An autobiopgraphical film by Franco Zeffirelli.
The Trip to Bountiful (2014)
Monday, June 15, 6 p.m.
Stars Cicely Tyson, Vanessa Williams, & Blair Underwood
Not rated; 90 minutes.
Based on the play by Horton Foote.
Belle (2014)
Monday, June 22, 6 p.m.
Stars Gugu Mbatha—Raw, Tom Wilkinson, & Emily Watson.
Rated PG; 104 minutes.
Based on the true story of Dido Elizabeth Belle.
For more information about adult programs, please contact Prudence A. Taylor, Library Director, at 864-941-4650 or
email ptaylor@greenwoodcountylibrary.org.
---
Photo Release Notice:
Photos or videos may be taken at Library events and activities for Library use in promotion and publicity. Anyone not wanting to have their photo taken should notify Library staff at the time of the event or activity.