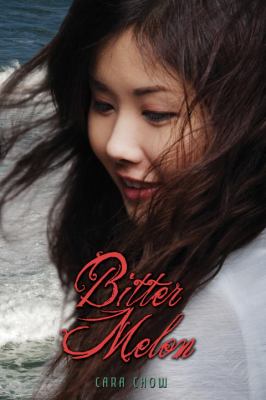 Bitter Melon
by Chow, Cara


School Library Journal Gr 8 Up-While this novel will tend to resonate most with Asian-Americans, many teens can find kinship with a high school senior straining against rigid parental expectations. Living in late-1980s San Francisco in a one-bedroom apartment with a Chinese mother focused entirely on the future success of her daughter, Frances (Fei Ting) is accidentally scheduled for a public-speaking class instead of Berkeley-worthy calculus. Soon she is so taken with her free-spirited teacher, Ms. Taylor, that she misses the deadline to change classes and must lie to her mother, especially once her talents lead her to off-campus speech competitions. Frances takes second place in her first attempt and gets to know Collins, a boy she has met in the Princeton Review class her mother is making her attend to boost her SAT score. Lies build until her mother finds a forged report card with no calculus. A Chinese American Association competition that Frances wins gives the woman a chance to take pride in her daughter's accomplishment, but instead of releasing her from a tunnel-future straight through to medical school, the win merely recasts the future Frances: now her studies must be journalism and she, the next Connie Chung. As senior year goes on, Frances works to determine her own fate, choose her own college, control her own money, and even date Collins. Chow skillfully describes the widening gulf between mother and daughter and the disparity between the Chinese culture's expectation of filial duty and the American virtue of independence.-Suzanne Gordon, Lanier High School, Sugar Hill, GA (c) Copyright 2010. Library Journals LLC, a wholly owned subsidiary of Media Source, Inc. No redistribution permitted.
(c) Copyright 2010. Library Journals LLC, a wholly owned subsidiary of Media Source, Inc. No redistribution permitted.
Book list Your papers say American but your blood is Chinese. You inherit my genes. You eat my rice. You will mold to my shape. In San Francisco, Frances has grown up feeling crushed by the weight of her mother's expectations that she will go to Berkeley and become a wealthy doctor. Frances doesn't actively defy her mother until she takes a senior year speech class and discovers the truth in her teacher's message, language is power. A few cultural details point to the 1980s setting, but this debut reads like a searing, contemporary story of timeless parent-child friction across cultural and generational borders. Frances' mother's cruelty is shockingly unrelenting and includes some Mommie Dearest moments. Chow adds depth to these scenes by making clear not only Frances' boiling rage but also her confusion as she balances loyalty, tradition, duty, and independence. Readers will connect with Frances' fury and yearning as well as her sense of empowerment when she begins to find her voice: I am not a helpless prisoner anymore. Like a secret agent, I am plotting my escape. --Engberg, Gillian Copyright 2010 Booklist
From Booklist, Copyright © American Library Association. Used with permission.
Publishers Weekly Frances lives to please her mother, pushing herself for top grades so that she can get into Berkeley and become a doctor. But at the start of her senior year, she is mistakenly scheduled for speech class, where she learns she is a natural at public speaking, and she begins to question the path her mother has outlined for her. "If you eat bitterness all the time, you will get used to it. Then you will like it," Frances's mother tells her, referring to the eponymous dish, a blatant metaphor for the tight confines of their life together. Frances begins to make choices for herself, first hiding them from her mother, but ultimately confronting her. Though the viciousness her mother displays at times strains credulity (as when she beats Frances with a speech trophy, telling Frances she wants her to die), teens will be able to identify with the intense pressure Frances is under to succeed. The story follows a foreseeable course, but debut novelist Chow's descriptions, dialogue, and details of Chinese-American life in 1980s San Francisco shine, and Frances's growth is rewarding. Ages 12-up. (Dec.) (c) Copyright PWxyz, LLC. All rights reserved.
(c) Copyright PWxyz, LLC. All rights reserved